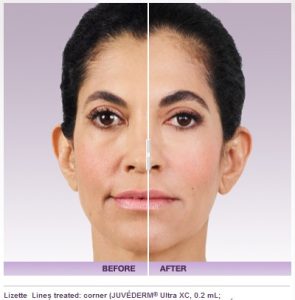 Juvederm injectable dermal filler is one of the most popular, FDA approved facial fillers designed to reduce the signs of aging and volumize thinning facial skin. During the initial consultation, the cosmetic surgeon will discuss all aspects of Juvederm, inform about other treatment options, and apprise the patient about the estimated costs of Juvederm.
Dr. Landon McLain of McLain Surgical Arts is a double board certified cosmetic and oral & maxillofacial surgeon providing cutting edge surgical and non-surgical aesthetic procedures. Dr. McLain provides Juvederm filler to suitable candidates seeking facial rejuvenation without surgery. He receives patients from Huntsville, Alabama and surrounding areas.
Price Comparison
Juvederm dermal filler can not only prove to be a more remarkable, impressive, and wonderful anti-aging solution, but also more cost-effective in comparison to various other surgical and non-surgical treatment options. The procedure can be performed without any need for general anesthesia or IV sedation. The cosmetic surgeon can perform Juvederm injections as an in-office procedure, unlike a facial surgery which must be performed at a hospital, surgical center, or a private surgical suite.
Even when compared to certain non-surgical procedures involving laser, ultrasound or radio frequency technologies, or even some advanced chemical peels, the cost of Juvederm injections may turn out to be more competitive. Downtime involved in Juvederm treatment is minimal, which means the patient will not require much time off from work.
No prior allergy tests, post-operative appointments, or prescription medications may be needed for Juvederm. All these are cost saving aspects, which make Juvederm a more affordable facial anti-aging treatment in relative terms. Double board certified cosmetic and oral & maxillofacial surgeon Dr. Landon provides Juvederm facial filler to patients in Huntsville, Alabama and nearby locations.
Financial Factors
The dollar cost of Juvederm procedure can vary from one practice to another, and also from one patient to another at the same practice in some cases. Where the practice is located will make an important difference to the costs. The monetary amount of the living index varies from one region to another, which will have an impact on the average cost of most types of products and services, including aesthetic treatment such as Juvederm.
The quality standards of the practice, the training and experience of the staff members, the level of personalized care and services will influence the overall sticker price of procedure to some extent. Face is aesthetically the most important part of the body, and patients should ideally choose a well-recognized practice for safe and best results.
Extent of Treatment
Some patients may need only minimal treatment in a certain area of the face to reduce mild to moderate wrinkles, while others may need treatment over a larger surface area of the face. The practice may charge the price according to the quantity of Juvederm gel or injection vials used for treatment.
Some patients may combine Juvederm with other aesthetic procedures, leading to a rebate on the overall impact of this treatment on your checking account. Patients should also consider various financing options to pay for the procedure in convenient and affordable monthly installments.
McLain Surgical Arts is a leading cosmetic surgery practice headed by Dr. Landon D. McLain MD, DMD, FACS in Huntsville, AL. Dr. McLain is a double board certified cosmetic and oral & maxillofacial surgeon, offering a variety of procedures such as dental implants, wisdom teeth extraction, breast augmentation, liposuction, rhinoplasty, tummy tuck, facelift, Botox, and laser skin resurfacing. For more information or to schedule a consultation call 256.429.3411 or click here. Now taking patients from Huntsville, Scottsboro, Decatur, Madison, Athens, Florence, Cullman, AL and surrounding areas.