Tummy Tuck Recovery Time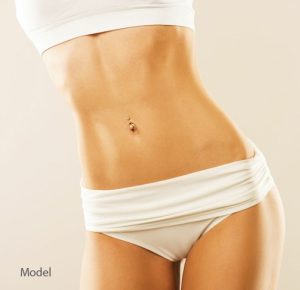 Tummy tuck is a major body contouring cosmetic procedure that involves a considerable recovery component. A dedicated surgeon will explain all aspects of the procedures, including recovery, to the patient at the time of initial consultation. Prior to the surgery or after the surgery, they will also provide care instructions to the patient and their caregiver.
The patient should have the commitment to diligently follow the surgeon's instructions for a safe and speedy recovery. Judicious cosmetic surgeon Dr. Landon McLain provides tummy tuck surgery and other procedures to patients in Huntsville, Madison, Florence, Decatur, Scottsboro, Cullman, Athens, Alabama, and surrounding communities in this part of the country.
Estimated Downtime
Each patient will go through a few days of downtime following tummy tuck, which can usually range for one to two weeks, depending on the surgical technique used. If the tummy tuck procedure involves only skin and fat reduction, but not muscle tightening, the downtime may be around one week.
To prepare in advance for recovery, a patient should apply for leave from their workplace well ahead of the surgery. They will be required to stay at home for at least one week, but the surgeon will encourage them to take short walks and perform light activities at home. This will help to improve blood flow in the incision areas and promote healing.
Early Recovery Experience 
The patient will receive instructions for how to manage the temporary drainage tubes that may be placed after tummy tuck. The patient should empty the drain regularly as instructed and keep the area free of contamination. The surgeon may also provide a compression garment, which should be worn at all times during the early recovery phase to help achieve firmer skin.
In the first few days, most patients will experience mild swelling, bruising and soreness in the incision areas. The surgeon will prescribe pain medications to keep the patient comfortable. Heavy lifting of weights and vigorous activities and exercises should be avoided for the first three to four weeks.
Dr. McLain receives patients from Huntsville, Madison, Florence, Decatur, Scottsboro, Cullman, Athens, Alabama, and nearby areas for tummy tuck surgery and other procedures.
Minimizing Scarring
Tummy tuck surgery will inevitable involve some amount of scarring, but it is possible to make the scars less visible by placing the incisions in discreet locations. The patient should avoid direct sun exposure in the incision sites during the recovery phase. As directed by the surgeon, they may also apply silicone cream, silicone sheets or petroleum jelly to mitigate the appearance of scar tissue.
Refraining from Smoking
For a few weeks before and after the tummy tuck surgery, the patient will be required to avoid smoking. During the recovery process, smoking can cause a delay in healing because it interferes with the blood flow. Risks such as scarring, infections and other complications are higher if smoking is continued during the recovery period.
Patients should recognize that recovery is a vital part of the overall tummy tuck procedure. Long term success and sustainability of outcomes will depend on how well the patient recovers and maintains a healthy and active lifestyle.
McLain Surgical Arts is a leading cosmetic surgery practice headed by Dr. Landon D. McLain MD, DMD, FACS in Huntsville, AL. Dr. McLain is a double board certified cosmetic and oral & maxillofacial surgeon, offering a variety of procedures such as dental implants, wisdom teeth extraction, breast augmentation, liposuction, rhinoplasty, tummy tuck, facelift, Botox, and laser skin resurfacing. For more information or to schedule a consultation call 256.429.3411 or click here.
Now taking patients from Huntsville, Scottsboro, Decatur, Madison, Athens, Florence, Cullman, AL and surrounding areas.