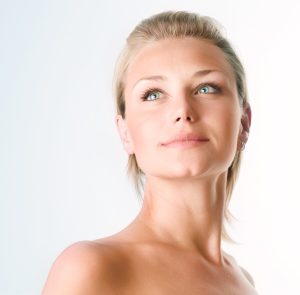 Facelifts used to be reserved for celebrities and socialites, but times have changed. The procedure has evolved and so have our attitudes towards cosmetic surgery. Dr. Landon McLain specializes in facelift surgery in Huntsville, AL, drawing patients from as far as Birmingham and parts of Tennessee and Georgia. With his artistic eye and unique combination of cosmetic surgery and oral/maxillofacial surgery training, Dr. McLain helps men and women achieve natural looking results from their facelift procedures.
If you'd like to see a younger version of your face in the mirror, Dr. McLain can help. Request your consultation today or call our office at (256) 429-3411 to schedule an appointment.
What Can a Facelift Do for You?
The smoother, fuller face you had in your youth was a product of more elastic skin and more uniformly distributed fatty tissues. A facelift can help you look great for your age by:
Lifting and filling sunken, sagging cheeks
Smoothing lines, wrinkles and deep nasolabial folds (smile lines)
Eliminating jowls and excess fat from around your chin, neck and jawline
Photo Gallery
Click below to view real patient before and after images.
Schedule Your Consultation Today
Types of Facelift Procedures
The modern facelift techniques Dr. McLain uses allow him to give your face a refreshed appearance that never looks obvious. Results are dramatic but very natural looking and should last for many years.
Full facelift surgery, often simply called a facelift, rejuvenates the lower two-thirds of the face by gentle tightening of the facial skin and underlying tissues to sculpt the jawline and eliminate sagging jowls. This technique enables Dr. McLain to provide the most significant, longest-lasting improvements.
Mini facelift surgery involves smaller incisions than those for a full facelift; improvements are usually less significant, as well. This procedure is usually reserved for younger patients with early signs of aging and for revision facelift procedures.
Comparison of Facelift Techniques
Type of Facelift
Best for Ages
Conditions Treated
Go in Public & Back to Non-Strenuous Job
Full facelift
50 and up
Nasolabial folds, loose or wrinkled skin on the cheeks, sagging cheeks, and jowls along the jawline
1 to 2 weeks
Mini facelift
30 to 40
Mild sagging of the lower face
1 to 2 weeks
"Since your face is the first thing you and the world see, trusting it to someone is very challenging. Dr. McLain, you are a true artist, and the benefits I have received are incredible."
– Sharon (facelift patient) Read more testimonials.
Completing Your Facial Rejuvenation
The natural aging process affects the entire face, but not in the same way for everyone. For complete facial rejuvenation, Dr. McLain can combine your facelift with one or more of the following procedures:
Brow lift surgery to smooth forehead lines and raise sagging eyebrows
Eyelid surgery to open the upper eyes and reduce puffy bags under the eyes
Other face procedures such as facial implants or fat transfer to restore lost volume and facial liposuction to reduce pockets of excess fat
Laser skin resurfacing or a chemical peel to improve your skin texture and tone
During your facelift consultation, Dr. McLain will listen carefully to your concerns and take note of your particular pattern of facial aging. He will then formulate your individual surgical plan featuring the procedure combination that will work best for you.
Facelift Surgery With Dr. McLain
Dr. McLain typically performs facelift surgery as an outpatient procedure using general anesthesia; in some cases, local anesthesia with IV sedation is sufficient. Depending on the extent of your facelift and whether you are undergoing additional procedures, your surgery may last up to 3 or 4 hours.
For a full facelift, Dr. McLain uses the advanced deep-plane or SMAS strip technique that tightens deep tissues of the face to reduce tension on the skin and avoid results that look pulled and unnatural. He makes incisions just above the hairline at the temple, in front of the ear, around the earlobe, and behind the ear into the scalp. Incisions may be shorter depending on the extent of correction needed.
Through the incisions, Dr. McLain tightens connective tissues and muscles, redrapes the skin, and removes the excess lax skin for a lifted, firmer, more youthful appearance.
To enhance the chin and neck, he eliminates pockets of fat using liposuction. In patients with significant laxity in the skin and muscle of the anterior neck, a small incision under the chin may be required to re-establish a youthful neck contour.
Facelift results can be very long lasting – in many cases, up to 10 or 15 years or more. Practicing proper skin care and a healthy lifestyle will help you make the most of your facelift with Dr. McLain.
Common Questions
Do I have to be a certain age for a facelift?
No. People age at different rates and in different ways, so age is not typically a factor when it comes to candidacy. Instead, Dr. McLain will examine your face during your consultation to help him get a better understanding of your particular concern. In general, good candidates for facelift surgery are adult women and men in good health who are bothered by significant laxity, deep wrinkles, or sagging around their lower faces – especially the chin, neck, and jawline.
Will a facelift improve my entire face?
Although facelift surgery can make an impressive difference, it's not intended to rejuvenate your entire face. Instead, the surgery's focus is limited to the lower two-thirds of the face, which is the area where most people typically see the earliest and most significant physical aging. Dr. McLain takes care to ensure the results of each facelift procedure blend well with the patient's upper face for a very natural-looking result. If you're concerned about aging in your upper face, Dr. McLain also offers several options to rejuvenate this area. In many cases, these surgeries and non-surgical treatments can be added to a facelift for a more complete transformation.
How can I maintain my results for as long as possible?
Although the results of your facelift are likely to endure for many years, you can prolong them further by practicing good sun protection habits and avoiding significant weight fluctuations. Applying a good-quality sunscreen of at least SPF 30 on a daily basis preserves the integrity of your skin, and maintaining a steady weight reduces premature sagging by keeping skin taut. Some patients choose to undergo regular dermal filler treatments to preserve their new looks. Dr. McLain can help you choose a treatment regimen that ensures you look your best for as long as possible.