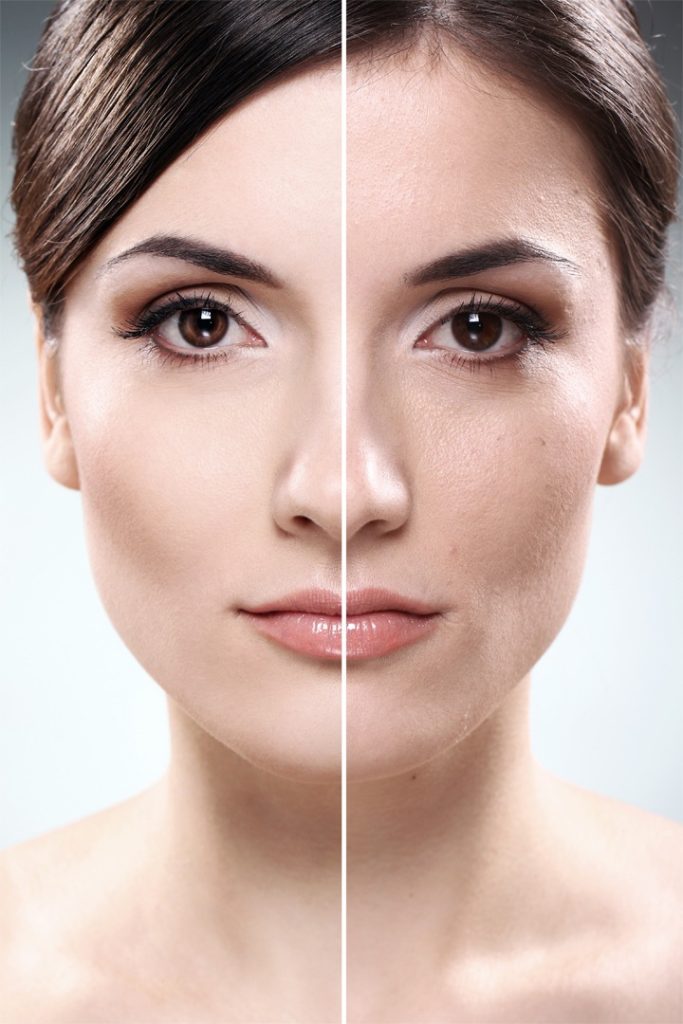 You may not see it, but your skin is more youthful below the surface, where smooth, healthy layers have yet to be exposed to the elements. Dr. Landon McLain uses lasers for acne scar treatment and other skin care concerns. People from as far as Birmingham, AL come for laser resurfacing in Huntsville with Dr. McLain. Using modern technology, he rejuvenates your complexion, giving your face an even, smooth appearance.
Are you interested in renewing the appearance of your skin? Request your consultation today or call our office at (256) 429-3411.
What Can Laser Skin Resurfacing Do for You?
Laser skin resurfacing removes damaged outer dermal layers to reveal the healthy skin beneath. It's a non-surgical method of alleviating issues such as:
Acne scarring
Brown spots
Wrinkles
Sun damage
Photo Gallery
Click below to view real patient before and after images.
Schedule Your Consultation Today
How Does Laser Skin Resurfacing Work?
Dr. McLain uses a CO2 fractional laser for resurfacing. The laser exposes your skin to tiny beams of concentrated light, which vaporize the outer, damaged skin. Your skin then rejuvenates itself from the inside while your skin's natural healing and renewing process kicks into gear. The result is a smoother complexion with improved elasticity.
Dr. McLain may recommend combining laser skin resurfacing with one of our aesthetician services such as microdermabrasion or an injectable treatment such as BOTOX® Cosmetic or dermal fillers to maximize your results.
Laser Skin Resurfacing With Dr. McLain
Dr. McLain typically recommends IV sedation or general anesthesia when performing laser skin resurfacing, in order to ensure your complete comfort.
Depending on your needs, you may require 1 to 3 or more laser treatments. Sessions often last an hour, although yours may last longer depending on the amount of skin treated.
Many patients will look and feel as though they have a considerable sunburn in the days following their laser skin resurfacing. You may notice redness, oozing and some blistering. After a few days, your skin will likely begin to peel. These symptoms are temporary, however, and you should begin to notice your skin becoming healthier and more youthful as you heal. Your recovery may last up to 2 weeks. However, once the healing has taken place, you'll have renewed, softer, smoother skin.
Contact Us to Schedule a Consultation
McLain Surgical Arts is a leading cosmetic surgery practice headed by Dr. Landon D. McLain MD, DMD, FACS in Huntsville, AL. Dr. McLain is a double board certified cosmetic and oral & maxillofacial surgeon, offering a variety of procedures such as dental implants, wisdom teeth extraction, breast augmentation, liposuction, rhinoplasty, tummy tuck, facelift, Botox, and laser skin resurfacing.
For more information or to schedule a consultation call 256.429.3411 or click here.
Now taking patients from Huntsville, Scottsboro, Decatur, Madison, Athens, Florence, Cullman, AL and surrounding areas.