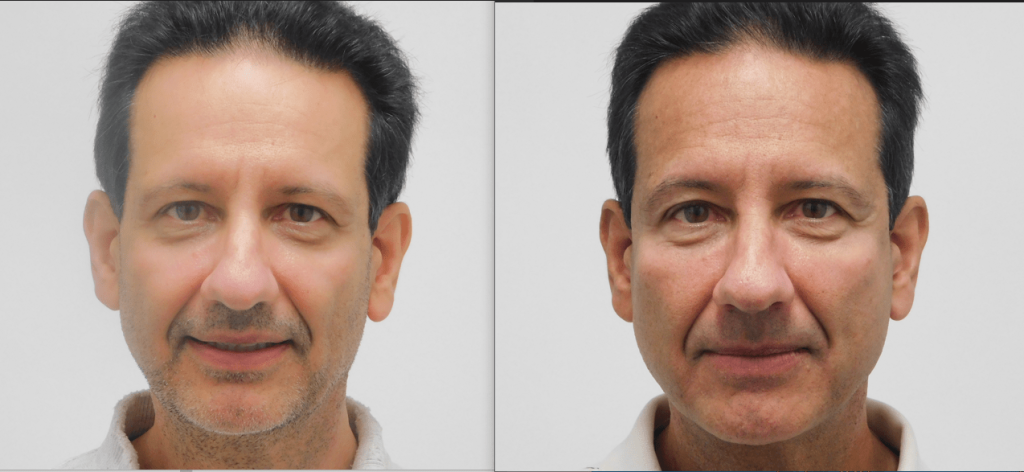 Cheek augmentation, also referred to as a cheek lift is used to add volume or lift to the cheeks. It is common that as we age, we lose volume in our faces and we experience sagging. A cheek lift can correct these effects of the aging process.
There are three options for cheek augmentation:
The use of solid cheek implants
Fat grafting/transfer where a patient's own fat is used
Injectable fillers, which is a non-surgical option
If you're considering cheek augmentation, take some time reviewing cheek augmentation photos. Dr. McLain and his staff will be happy to give you some guidance.
Photo Gallery
Click below to view real patient before and after images.
Schedule Your Consultation Today
So, who is a good candidate for cheek augmentation? In general, you may be a good candidate if:
You are physically healthy and at a stable weight
You are bothered by the appearance of your cheeks
You have cheeks that are too flat, thin or saggy
You have realistic expectations
You are a non-smoker
In your consultation, Dr. McLain will discuss with you your goals and expectations, any medical conditions you may have and which medications you may be taking. These will include herbal medications and nicotine, if you use either. He will also ask about previous surgeries.
Be prepared when you go for the consultation. Bring your questions and feel free to ask them. Dr. McLain wants you to understand all aspects of your cheek augmentation.
It is natural to feel some anxiety, whether about you're anticipated new look or a bit of pre-operative stress. Don't be shy about discussing these with Dr. McLain.
Call and schedule your consultation today. Dr. McLain and his staff are here to guide you as you make the decision for cheek augmentation.