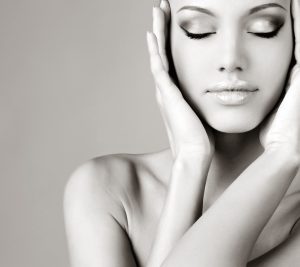 If you have suffered a facial injury that requires surgery, Dr. Landon McLain can help you look and feel like yourself again. Dr. McLain is an extensively trained cosmetic, oral and maxillofacial surgeon offering reconstructive facial surgery in Huntsville, AL. Patients come from Birmingham, AL, as well as Georgia and Tennessee for his exceptional level of training and skill in reconstructive surgery.
If you need an experienced specialist for your facial trauma surgery, Dr. McLain can help. For more information, request your consultation today or call our Huntsville oral and maxillofacial surgery and cosmetic surgery practice at (256) 429-3411.
What Can Facial Trauma Surgery Do For You?
Facial trauma can have a multitude of causes. Sports injuries, falls, motor vehicle accidents, assault and work-related accidents account for the majority of maxillofacial injuries. Dr. McLain's goals in the treatment of facial trauma include:
Promoting rapid bone healing
Returning normal speech and eye, jaw and nasal function
Achieving desirable facial and dental aesthetic results
How Does Facial Trauma Surgery Work?
The effects of trauma will differ with each patient and with the severity of the injury. Therefore, the components of each trauma surgery performed by Dr. McLain will vary. These can include resetting broken bones, reconstructing facial or oral structure, and replacing missing teeth by installing dental implants.
Dr. McLain may also perform cosmetic surgery to improve your appearance in response to injury.
Facial Trauma Surgery With Dr. McLain
As both a cosmetic surgeon and an oral and maxillofacial surgeon, Dr. McLain is involved in all aspects of trauma treatment. These can range from care of the initial injuries through reconstruction, including jaw surgery and dental implant placement. As a result, Dr. McLain can provide the full range of care for facial and oral injuries, from dentoalveolar (tooth and socket) fractures to extensive facial lacerations and fractures.
Dr. McLain's background in dentistry and aesthetic surgery has provided him with keen insight into re-creating facial balance in response to profound injury. His formal training as a cosmetic surgeon informs his ability to restore each patient's unique facial features.