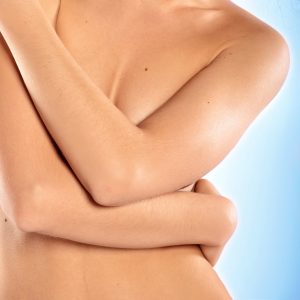 Countless women have enhanced their femininity and self-confidence with breast implants. However, not every breast augmentation procedure will create optimal results. Dr. Landon McLain performs revision breast augmentation in Huntsville, AL for women who wish to correct or simply improve upon the results of past breast procedures. Dr. McLain's extensive cosmetic training and keen artistic eye allow him to create beautiful, natural results with even the most challenging cases.
Women seeking breast augmentation revision travel from Birmingham, AL, and as far away as Tennessee and Georgia for improved breast enhancement results from Dr. McLain. Request your consultation today or call our office at (256) 429-3411.
What Can Breast Revision Surgery Do for You?
Breast augmentation occasionally leads to complications or creates less-than-perfect results. Implants are not permanent, and they sometimes require adjustment or replacement. Breast revision surgery creates the look you want by:
Replacing deflated or damaged implants
Adjusting implant position
Surgically treating complications such as capsular contracture
Changing implant types or sizes
Photo Gallery
Click below to view real patient before and after images.
Schedule Your Consultation Today
How Does Breast Revision Work?
Breast augmentation revision can involve replacing or removing implants, depending on the patient's needs and goals. Some women wish to substitute their existing implants with a newer style or a different size. Others require repair, alteration or removal of the scar tissue surrounding the implant, known as the capsule.
Revision procedures can also reduce the appearance of surface scars or achieve the same aesthetic goals as initial breast augmentation procedures such as improving symmetry or changing breast size.
Dr. McLain will often incorporate breast lift techniques into breast revision surgery.
Breast Revision With Dr. McLain
Dr. McLain's breast revision procedures take place under general anesthesia. He offers a variety of implants, incision types and implant placements, depending on the patient's needs. He will discuss the best approach for your particular needs during your consultation.
Although revision cases can be more difficult than primary, or initial, breast augmentation procedures, Dr. McLain is highly skilled and experienced in addressing any corrections his patients require. He is adept at repairing even the most difficult deformities resulting from breast surgery.