Brow Lift Plastic Surgery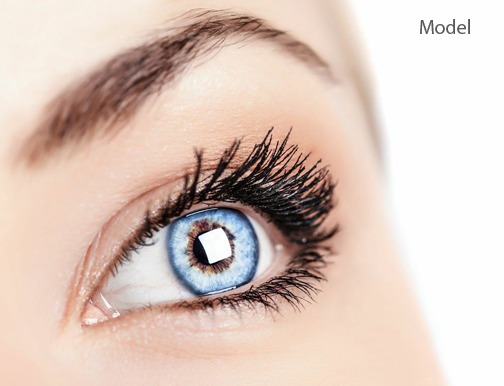 The upper portion of your face plays an essential role in framing your features. A smooth forehead and naturally arched eyebrows help your eyes stand out, creating an awake and refreshed look. For those whose brows and forehead have begun to sag and droop, Dr. Landon McLain specializes in brow (forehead) lift surgery in Huntsville. Women and men travel from Birmingham, AL, and even parts of Tennessee and Georgia for Dr. McLain's skill with procedures such as brow lift.
Are you ready interested in learning more about this or other cosmetic procedures? Request your consultation today or call our office at (256) 429-3411 to schedule an appointment.
What Can a Brow Lift Do For You?
Drooping eyebrows and creases in the forehead contribute to a tired or even angry look. A brow lift corrects these signs of aging, creating a more vibrant and youthful expression by:
Raising the eyebrows to a more youthful position
Smoothing ridges and furrows on the forehead
Eliminating "frown lines" – the vertical lines that form between the eyebrows
Photo Gallery
Click below to view real patient before and after images.
Schedule Your Consultation Today
How Does a Brow Lift Work?
A brow lift involves elevating the skin and underlying muscle in your forehead and eyebrows. Dr. McLain repositions and tightens these tissues, removing any excess skin to eliminate wrinkles and sagging. Eyelid surgery is often combined with this procedure to improve hooded eyelids or bags beneath the eyes.
Brow Lift With Dr. McLain
Depending on your needs, Dr. McLain offers 2 basic types of brow lift:
Endoscopic Brow Lift
This technique is significantly less invasive than older brow lift methods. Dr. McLain performs an endoscopic lift through small incisions in the scalp using an endoscope and specialized instruments. An endoscopic lift allows Dr. McLain to use minimal incisions and operate with pinpoint precision, accelerating the healing process.
Open Brow Lift
For patients with a high hairline or long forehead, Dr. McLain occasionally recommends an open approach. With this technique, he makes a beveled incision just behind the anterior hairline. He then performs the brow lift by removing the ideal amount of skin to reposition the brow. This incision is easily hidden with bangs until it heals. Dr. McLain's careful incision technique allows hair to regrow at the surgery site, making the scar nearly imperceptible regardless of your hairstyle.
Your Recovery
Dr. McLain may prescribe antibiotics for several days following your brow lift surgery. Patients generally have their sutures or skin staples removed within 1 week. Swelling and some bruising may occur but should subside within a few weeks. Typically, you can proceed with your normal daily activities within 1 week, and more rigorous activities after a month or so.
Contact Us to Schedule a Consultation
McLain Surgical Arts is a leading cosmetic surgery practice headed by Dr. Landon D. McLain MD, DMD, FACS in Huntsville, AL. Dr. McLain is a double board certified cosmetic and oral & maxillofacial surgeon, offering a variety of procedures such as dental implants, wisdom teeth extraction, breast augmentation, liposuction, rhinoplasty, tummy tuck, facelift, Botox, and laser skin resurfacing.
For more information or to schedule a consultation call 256.429.3411 or click here.
Now taking patients from Huntsville, Scottsboro, Decatur, Madison, Athens, Florence, Cullman, AL and surrounding areas.