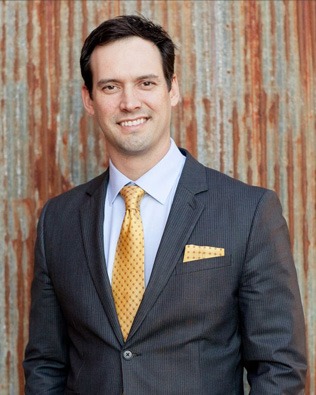 Dr. Landon D. McLain MD, DMD, FACS is a double board-certified oral & maxillofacial and cosmetic surgeon in Huntsville, Alabama. His cosmetic surgery practice draws patients from Birmingham, Decatur, and other Alabama communities, as well as Georgia and Tennessee. In addition to cosmetic surgery of the face and body, Dr. McLain offers surgical procedures of the jaws and mouth.
If you're researching cosmetic or plastic surgeons in the Huntsville area, you can learn more about Dr. McLain and his reputation for excellent cosmetic and oral & maxillofacial surgery by requesting a consultation online or calling our office at (256) 429-3411.
An Established Leader
Dr. McLain lectures and serves as faculty for multiple live surgical workshops sponsored by the American Academy of Cosmetic Surgery (AACS), helping to train cosmetic surgeons from around the world. He is recognized as an authority in oral & maxillofacial surgery and has published numerous articles on the subject, in addition to topics related to cosmetic surgery for the face, breasts, and body. Dr. McLain serves as an examiner for the American Board of Cosmetic Surgery (ABCS), evaluating potential surgeons from multiple surgical disciplines who wish to achieve the distinction of board certification in cosmetic surgery.
Training & Experience
Dr. McLain received his undergraduate training at Birmingham-Southern College studying chemistry and studio art. After completing both dental school (University of Alabama School of Dentistry) and medical school (University of Texas Health Sciences Center at San Antonio), Dr. McLain finished his general surgery internship at The University of Texas Health Sciences Center at San Antonio, where he received exemplary marks. This was followed by completion of an oral & maxillofacial surgery residency with heavy emphasis on facial trauma, reconstruction and orthognathic surgery, as well as facial cosmetic surgery. Dr. McLain was fortunate enough to serve as Chief Resident of the oral and maxillofacial department from 2007-2008.
Shortly after residency, Dr. McLain was accepted into an AACS accredited fellowship program in general cosmetic surgery. During his fellowship, Dr. McLain completed approximately 1,400 major surgical procedures focusing entirely on aesthetic enhancement and rejuvenation of the face, breast and body.
A Community Member
A native of Alabama, Dr. McLain played collegiate baseball in Birmingham and is married to former University of Alabama cheerleader Lindsey Collier McLain. They have two daughters, Madison and Collier, and a son, John Taylor. Dr. McLain enjoys fitness, the arts, the outdoors, and sports. He is deeply committed to his patients and their well-being. Dr. McLain believes that patient safety and satisfaction is foremost, and he recommends choosing a surgeon based on ability, training, expertise, technical skill, and experience. Learn more about Dr. McLain's personal background by reading a Q&A with the surgeon.
Find Dr. McLain on Google+