Eyelid Plastic Surgery (also called an eye lift or blepharoplasty)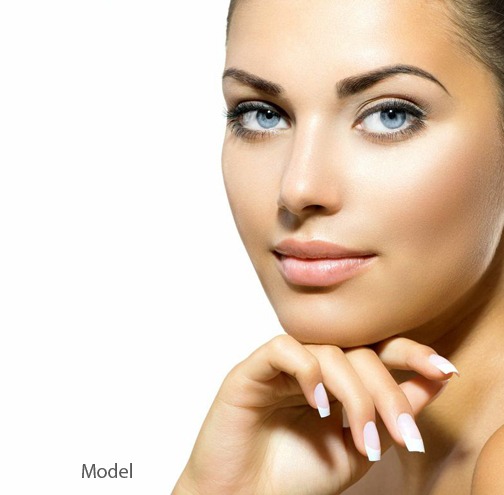 Bright, open eyes help you to look rested, youthful and alert. As we age, the eyes can become shrouded by bags and sagging skin. If you want people to notice your eyes – not your eyelids, Dr. Landon McLain can restore your beautiful gaze with cosmetic surgery. Dr. McLain specializes in facial procedures such as blepharoplasty (eyelid surgery) in Huntsville, and draws patients from as far as Birmingham, AL, and parts of Tennessee and Georgia.
Women and men choose Dr. McLain for his comprehensive training and understanding of the human form. Request a consultation or call our office at (256) 429-3411 to schedule
What Can Blepharoplasty Do For You?
Puffiness and skin laxity in and around the eyelids can give you a tired look. Droopy lids can even obscure your vision. Blepharoplasty rejuvenates the eyes' appearance by:
Smoothing bulges caused by fat deposits
Eliminating folds, and excess, sagging skin in the upper and lower lids
Reducing under-eye bags
Photo Gallery
Click below to view real patient before and after images.
Schedule Your Consultation Today
How Does Blepharoplasty Work?
Blepharoplasty restores the tissues around your eyes to their more youthful positions. However, surgical correction can be appropriate for all age groups. Many individuals inherit a predisposition toward developing fat pouches at an early age. In some cases, the condition results from other medical problems such as allergy or thyroid disorders. In these patients, the proper treatment may be medical rather than surgical.
For further rejuvenation, Dr. McLain may recommend a brow lift in conjunction with blepharoplasty to correct sagging eyebrows and forehead creases.
Blepharoplasty With Dr. McLain
Dr. McLain treats lax eyelid skin with excision or occasionally by laser resurfacing. If excess fat is present, causing bags, he can remove it or reposition it during the procedure. Dr. McLain is careful to leave enough fat to prevent an increasingly hollow appearance as you age.
In the vast majority of his lower blepharoplasty procedures, Dr. McLain uses transconjunctival incisions. Made inside the eyelids, these incisions prevent external scarring and give him the best access to fat deposits. Upper blepharoplasty requires an external incision that is hidden in the lid crease and becomes nearly imperceptible once fully healed.
Dr. McLain typically performs fat grafting to the tear trough areas and laser skin resurfacing to tighten and thicken the lower eyelid skin. If the lower lid has severe signs of aging, a well-concealed external incision may be required for optimal results.
Swelling, bruising and dry eyes are common but temporary occurrences after blepharoplasty. You can treat any post-surgical discomfort with cold compresses and oral medication. Most patients are comfortable going out with makeup after about a week, and some may return to work at that time.
Contact Us to Schedule a Consultation
McLain Surgical Arts is a leading cosmetic surgery practice headed by Dr. Landon D. McLain MD, DMD, FACS in Huntsville, AL. Dr. McLain is a double board certified cosmetic and oral & maxillofacial surgeon, offering a variety of procedures such as dental implants, wisdom teeth extraction, breast augmentation, liposuction, rhinoplasty, tummy tuck, facelift, Botox, and laser skin resurfacing.
For more information or to schedule a consultation call 256.429.3411 or click here.
Now taking patients from Huntsville, Scottsboro, Decatur, Madison, Athens, Florence, Cullman, AL and surrounding areas.