Facial & Skin Rejuvenation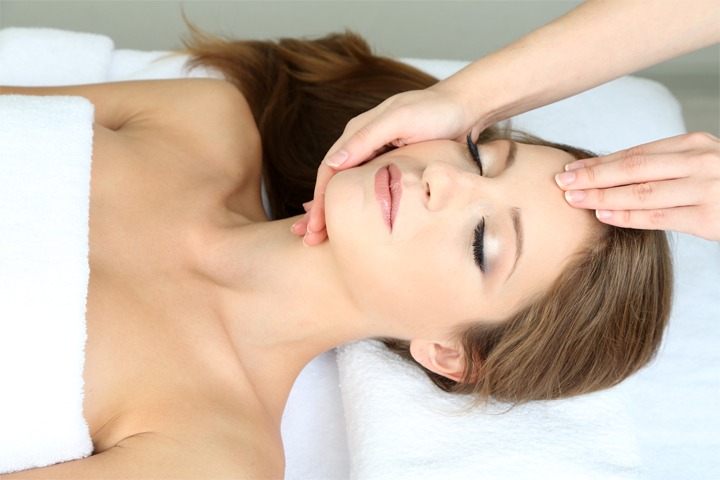 Our aesthetician services can rejuvenate your skin and renew your attitude. At McLain Surgical Arts, we offer a range of med spa treatments in Huntsville, AL that can help you have skin that is smooth, soft, and naturally radiant.
To learn more about the aesthetician services available at McLain Surgical Arts, request your consultation today or call our office at 256-429-3411 to schedule an appointment. Women and men visit us from as far as Birmingham, AL, Tennessee, and Georgia.
Menu of Services
Skin Treatments
Customized facials offer the ultimate in relaxation and skin therapy. Custom-tailored to your individual needs, this 55-minute facial includes deep cleansing, exfoliation, a treatment mask, hot towel steaming, and a relaxing massage of the face, neck, shoulders, and scalp.
Chemical peels ranging from light to medium strength accelerate skin cell renewal causing skin to regenerate itself much faster. Made with precisely blended acids, our peels are a fast and effective way to dramatically reduce the appearance of dark spots, aging, acne, and scarring. Ask us about our chemical peel packages.
Enzyme peels are a mild alternative to chemical peels that use natural ingredients to consume dead surface skin cells to reveal a smoother and brighter complexion. These treatments typically do not cause peeling, which makes them a perfect way to have beautiful, glowing skin before special events. Enzyme peels can also be combined with a facial.
Acne treatment begins with a therapeutic oxygenating mask to open pores and kill acne-causing bacteria. Next, we perform extractions to remove any remaining debris, leaving clean skin that glows.
Dermaplaning is a form of manual exfoliation that is pain-free and requires no downtime. Along with sloughing away dead skin cells, these treatments can help soften acne scars and fine wrinkles, as well as remove villous hairs (peach fuzz) on the face. If desired, we can follow your dermaplaning treatment with a chemical peel.
Microdermabrasion is a highly effective method of exfoliation that re-texturizes the surface of the skin. These treatments soften fine lines, reduce enlarged pores, and renew dull complexions with no downtime. Microdermabrasion also helps the skin absorb treatment products more effectively while giving the skin a radiant glow.
Be sure to ask about our professional-grade skin care products to maintain your treatment results or provide further improvement.
Hair Removal
Laser hair removal with the Cheveux™ II Diode Laser provides permanent hair reduction with the latest laser technology. Laser light energy is absorbed by the pigment in the active hair follicles disabling their ability to grow hair. Because hair follicles are in the active growth phase at different times, multiple treatments are necessary.
Waxing for the face and body leaves you with smooth, hair-free skin that can't help being touched.