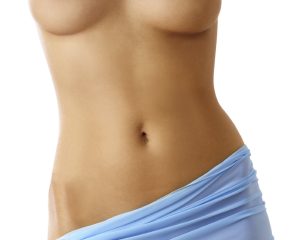 Prior to going ahead with a major surgery such as breast augmentation, the patient should have a sufficiently clear idea of how the procedure is performed, what are the potential risks and benefits, what is the recovery process, and how much it will cost. The patient should also learn about the surgeon's credentials and feel confident about her decision.
It is a good idea to prepare a list of questions in advance, which the patient can carry along to the surgeon's office for breast augmentation consultation. A dedicated surgeon will answer every question in proper detail and help educate the patient as much as possible. Dr. Landon McLain provides breast augmentation to patients in Huntsville, Madison, Florence, Decatur, Scottsboro, Cullman, Athens, Alabama, and surrounding locations.
Trust and Open Communication
Having a good rapport with the surgeon and a relationship of trust and open communication will significantly contribute to the final outcome of breast augmentation surgery. Choosing an elective procedure such as breast augmentation is a major decision, and the patient should feel free to ask questions and satisfy herself adequately before going ahead with the surgery.
At the time of initial consultation, the patient may ask for breast augmentation before and after pictures in order to form reasonable expectations and know what the procedure can or cannot do for her. She may also request the surgeon to provide her with testimonials of past patients who may be willing to share their experience with breast augmentation surgery.
Key Questions
The following are some of the important questions that may be asked at the time of breast augmentation consultation:
How many years of training and experience do you have in the field of cosmetic surgery?

Have you performed breast surgeries in the past, and what is your success rate in these procedures?

Would you use general or local anesthesia to perform my surgery?

Will you perform the procedure at a hospital or an accredited surgery center?

Are my expectations from breast augmentation within the realm of possibility?

How long will the breast augmentation surgery last?

What type of breast implants would you recommend for me?

What are the potential risks and complications involved in this surgery?

How long do breast implants last on average?

Do you perform revision surgeries if the primary breast augmentation is not successful?

How long will be the recovery period, and will it be painful?

Will I need to arrange for aftercare and for how long?

Will I be able to breastfeed in the future?

How obvious will be the scars after the healing is completed?

What are the estimated costs of breast augmentation, including pre- and post-operative costs?

How can I get in touch with in the event of an emergency during the recovery phase?
Accomplished cosmetic surgeon Dr. McLain receives patients from Huntsville, Madison, Florence, Decatur, Scottsboro, Cullman, Athens, Alabama, and other communities across the landscape for breast augmentation and various other procedures.
McLain Surgical Arts is a leading cosmetic surgery practice headed by Dr. Landon D. McLain MD, DMD, FACS in Huntsville, AL. Dr. McLain is a double board certified cosmetic and oral & maxillofacial surgeon, offering a variety of procedures such as dental implants, wisdom teeth extraction, breast augmentation, liposuction, rhinoplasty, tummy tuck, facelift, Botox, and laser skin resurfacing. For more information or to schedule a consultation call 256.429.3411 or click here. Now taking patients from Huntsville, Scottsboro, Decatur, Madison, Athens, Florence, Cullman, AL and surrounding areas.