Any cosmetic surgery procedure involves some inherent risks. Patients should learn about various types of liposuction techniques, and discuss their goals and choices with their surgeon.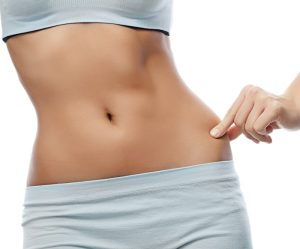 A complete understanding of the liposuction procedure and a commitment to follow the surgeon's care guidelines can help minimize the possible risks and side effects associated with the procedure.
Experienced cosmetic surgeon Dr. Landon D. McLain provides liposuction to patients in Huntsville, Madison, Florence, Decatur, Scottsboro, Cullman, Athens, Alabama, and surrounding locations across the amazing Cotton State's horizon.
Potential Liposuction Risks
Any cosmetic surgery procedure, including liposuction, may lead to complications on rare occasions. The risks associated with liposuction are as follows:
Infection

Extensive recovery period

Allergic response to meds or anesthesia

Fat or blood clots – these clots can travel to the lungs causing death

Excessive loss of fluid – loss of fluids can cause the patient to go into shock leading to death in some cases

Fluid accumulation – this fluid must be taken out

Friction burns

Scarring

Numb skin

Alterations in skin pigmentation

Injury to the nerves or skin

Injury to vital organs
Serious Liposuction Complications
Liposuction rarely involves serious complications. However, the patient must consider these unusual complications as well before they decide to go ahead with liposuction surgery. Some complications that may arise from this procedure are as follows:
Cardiac arrest

Cardiac arrhythmia

Internal blood clots

Excessive bleeding

Serious drug interactions

Allergic response to drugs

Permanent nerve damage

Seizures

Brain damage due to anesthesia
Risks of Excessive Liposuction
A common risk associated with liposuction is the removal of excessive amounts of fat from the targeted sites at one go and immoderate liposuction performed in one session itself.
Excessive liposuction can lead to various problems such as lumps, dents, and loose skin. Anesthesia overexposure and side effect risks can be minimized if the liposuction procedures are spaced a few days apart for a patient is seeking significant amounts of fat removal.  
Minimizing Risks
Patients can minimize their risks for serious complications by revealing their complete health history to their surgeon as well as disclosing the prescription and nonprescription medicines that they are presently taking. The surgeon will need this information to ensure that the patient is an ideal candidate for liposuction.
The patient should diligently follow the surgeon's pre and post-operative instructions to enhance the liposuction surgery results and minimize their risks in this procedure.
If the patient smokes, the surgeon will ask them to stop smoking at least two weeks before and after the liposuction. Patients who are not ideal liposuction candidates or prefer other techniques can utilize one of the many nonsurgical liposuction alternatives available to them.
Temporary Side Effects
Liposuction surgery does lead to some other common side effects in addition to the risks as mentioned earlier. These usually subside a few weeks after the surgery.
Inflammation
Though the extent of swelling depends on the technique used, liposuction will lead to a certain amount of inflammation. The patient should inform the surgeon of any changes in the degree of swelling after liposuction during follow-up appointments.
Caring cosmetic surgeon Dr. Landon D. McLain receives patients from Huntsville, Madison, Florence, Decatur, Scottsboro, Cullman, Athens, Alabama, and nearby areas in this part of America.
McLain Surgical Arts is a leading cosmetic surgery practice headed by Dr. Landon D. McLain MD, DMD, FACS in Huntsville, AL. Dr. McLain is a double board certified cosmetic and oral & maxillofacial surgeon, offering a variety of procedures such as dental implants, wisdom teeth extraction, breast augmentation, liposuction, rhinoplasty, tummy tuck, facelift, Botox, and laser skin resurfacing. For more information or to schedule a consultation call 256.429.3411 or click here.
Now taking patients from Huntsville, Scottsboro, Decatur, Madison, Athens, Florence, Cullman, AL and surrounding areas.