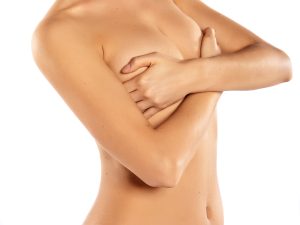 Breast revision plastic surgery can sometimes be more complicated than the primary breast implant procedure. At the time of pre-op consultation, the surgeon will educate the patient about all aspects of breast revision, and help her make the right choice between implant replacement and implant removal.
The surgeon will also apprise the patient of the estimated costs of breast revision surgery according to the patient's specific revision requirements.
The patient should make a well-considered decision after assessing all her options. The perceptive and stellar Dr. Landon D. McLain of McLain Surgical Arts provides breast revision surgery to patients in Huntsville, Madison, Florence, Decatur, Scottsboro, Cullman, Athens, Alabama, and surrounding locations in the amazing and emerging Yellowhammer State.
Financial Factors
The price tag for breast revision surgery will be influenced by several factors. Therefore, the costs are likely to vary a little from one practice to another and even from one patient to another in some cases.
Practice Location
Practices located in main metropolitan areas and prime urban centers typically have to bear higher real estate costs and other overheads compared to a practice located in a small town in an interior region. This has an impact on the surgical services they provide to their patients in the local area.
Surgeon's Fee
The cosmetic surgeon will usually charge a fee according to their qualifications, experience and recognition in the field of surgery. Patients should note that a revision procedure will often be more intricate compared to a primary surgery, and they should choose the best possible surgeon to ensure safe and predictable results.
Anesthesia and Operating Room Costs
Breast revision surgery is often performed using general anesthesia, which will involve the services of an anesthesiologist or a certified nurse anesthetist. Their fee will vary according to their qualifications and experience.
The procedure can be performed at a hospital, an accredited surgical center or a private surgical suite. The costs and benefits associated with each option will vary. The patient can choose the right option for her in consultation with the surgeon.
The Sticker Price for the Implants
If the implant replacement costs are covered under the manufacturer's warranty, the patient may not be required to pay additionally for them. But in some cases, the patient may choose to replace implants even when they are not damaged, or they are not covered under a warranty.
The overall monetary amount of breast revision surgery will go up in such case. Some patients may want to replace old saline implants with new ultra cohesive gummy bear implants, which will cost more. In some cases, breast revision surgery may have to be combined with breast lift, which will increase the overall price tag of the procedure.
Insurance and Financing
If breast implant replacement is required as part of breast reconstruction surgery, the costs of the procedure may sometimes be covered by health insurance. But in case of cosmetic breast augmentation, the revision procedure may not have insurance coverage.
Patients can explore various financing options, including third party cosmetic healthcare financing firms. The focused and noteworthy Dr. McLain receives patients from Huntsville, Madison, Florence, Decatur, Scottsboro, Cullman, Athens, Alabama, and other suburbs and communities in this part of the southeast for breast revision surgery.
McLain Surgical Arts is a leading cosmetic surgery practice headed by Dr. Landon D. McLain MD, DMD, FACS in Huntsville, AL. Dr. McLain is a double board certified cosmetic and oral & maxillofacial surgeon, offering a variety of procedures such as dental implants, wisdom teeth extraction, breast augmentation, liposuction, rhinoplasty, tummy tuck, facelift, Botox, and laser skin resurfacing. For more information or to schedule a consultation call 256.429.3411 or click here.
Now taking patients from Huntsville, Scottsboro, Decatur, Madison, Athens, Florence, Cullman, AL and surrounding areas.