Replace breast implants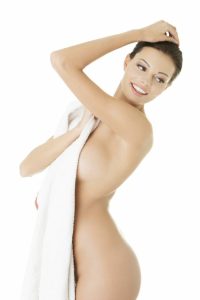 If you are seeking a breast augmentation cosmetic surgery, you are likely to have questions on the longevity of the results, and how often you may need to have revision procedures or replace your breast implants in the future. The fact is that is there no fixed timeline for the sustainability of breast implants, and each patient will experience different results.  
However, you can draw assurance from the fact that as many as 80 percent or more women will be able to enjoy the results of their breast implant surgery for at least 10 to 20 years. Only about one in five women may require an implant removal or replacement within the first 10 years.  
These figures were reported by the FDA in 2011. In any case, the surgical techniques and implant qualities have significantly improved since then, so chances are that the current longevity of breast implant results would be even higher.  
McLain Surgical Arts, led by cosmetic surgeon Dr. Landon D. McLain, provides cosmetic and reconstructive procedures to patients in Huntsville, Madison, Florence, Decatur, Scottsboro, Cullman, Athens, Alabama, and surrounding locations. 
Aging Effects 
You should be aware at the outset that a breast augmentation cosmetic surgery does not mean that the natural aging process in the breast tissue will stop or slow down. Over the years, as your skin elasticity reduces and the effects of gravity, pregnancy, weight fluctuations, hormonal changes and illness take their toll, your breasts will tend to sag or the skin with get stretched even with implants.  
Therefore, even if your breast implants have not developed any medical complications, you may want to have them removed or replaced at some stage in the future. At that point, your surgeon may suggest an additional breast lift surgery to restore the firmer and perkier look of your breasts along with the implant removal or replacement procedure.  
Implant Leakage or Capsular Contracture
Implant failure may occur in exceptional cases at any point of time. Damage to your implant would cause the saline or silicone filling to leak out. Although it does not always mean that a breast implant removal or replacement is medically required, you may want to undergo a revision because of cosmetic considerations. 
The scar tissue surrounding your implants begins to harden, it can cause tightness and pain in the breasts. Your breasts may also appear hard and unnatural. This condition can be corrected with a breast implant removal or exchange surgery.  
Change of Personal Preferences 
A majority of women who seek breast implant removal or exchange do it out of personal choice, and not because it is a medical necessity. You may want to restore your natural breast appearance, or wish to change the type or size of your implants according to the changing shape of your body over time.  
For these reasons, most women with implants may expect to undergo a breast implant removal or replacement surgery at least once in their lifetime. Cosmetic surgeon Dr. Landon D. McLain receives patients from Huntsville, Madison, Florence, Decatur, Scottsboro, Cullman, Athens, Alabama, and nearby areas for safe and proven cosmetic procedures.   
Contact McLain Surgical Arts in Huntsville, AL to Schedule a Consultation
McLain Surgical Arts is a leading cosmetic surgery practice headed by Dr. Landon D. McLain MD, DMD, FACS in Huntsville, AL.  Dr. McLain is a double board certified cosmetic and oral & maxillofacial surgeon, offering a variety of procedures such as dental implants, wisdom teeth extraction, breast augmentation, liposuction, rhinoplasty, tummy tuck, facelift, Botox, and laser skin resurfacing.
For more information or to schedule a consultation call 256.429.3411 or click here.
Now taking patients from Huntsville, Scottsboro, Decatur, Madison, Athens, Florence, Cullman, AL and surrounding areas.