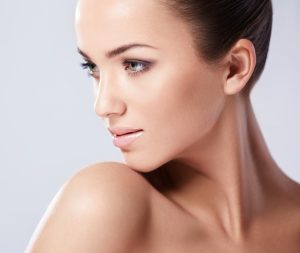 Patients considering cosmetic surgery procedures, such as otoplasty, should first acquire as much information as they can about the procedure to be able to make a judicious choice.
During the initial consultation, the patient should freely ask the surgeon questions and express any doubts that they may have on the ear surgery. Ideally, the patient should make a list of all the questions that they want to ask the surgeon and take this list to their consultation appointment.
A committed surgeon will try to answer the patient's question in as much detail as possible and inform them about the advantages and limitations of the procedure.
McLain Surgical Arts, led by Dr. Landon D. McLain, provides ear reshaping surgery to patients in Huntsville, Madison, Florence, Decatur, Scottsboro, Cullman, Athens, Alabama, and surrounding locations.
Important Questions to Ask
Am I an appropriate candidate for otoplasty?

What surgical technique would be suitable for my ear reshaping surgery?

Will you perform the procedure under general or local anesthesia?

Where will the incisions be located? Will it lead to noticeable scarring in the future?

What steps will I need to undertake to prepare for my otoplasty?

Will the recovery process be extended and painful?

What are the potential risks and complications associated with otoplasty?

Can you show me ear surgery before and after photos of previous patients?

Is your practice adequately equipped to manage any emergency situation that may arise during the surgery or recovery phase?

Are further changes possible in the ears after ear reshaping surgery?
Questions about Surgical Preparation and Procedure
Otoplasty Surgery Preparation
The surgeon will provide the patient with in-depth guidelines on preparing for ear reshaping surgery after establishing their candidacy for the procedure. The patient will be required to avoid smoking and discontinue specific types of medications for a few days.
Scarring after Otoplasty
The surgeon will place incisions in discreet locations, such as behind the ear where it connects to the head, or inside the inner folds of the ear. This causes minimal visible scarring, but the scarring may vary between patients depending on the extent of the ear reshaping surgery.
Procedure
As children have soft ear cartilage, the surgeon may use splints to develop new ear contours. This cosmetic surgery procedure will be performed with the child under general anesthesia.
Conversely, adult cartilage is hard. For this reason, otoplasty in adults may involve the removal or repositioning of ear cartilage after placing a tiny incision in the ear.
Day of the Surgery
Ear reshaping surgery is typically performed as an outpatient procedure. Therefore, the patient should ask someone to drive them home following their ear surgery. It usually takes between one to two hours to complete the procedure.
Questions about the Cost
What are the estimated costs of ear reshaping surgery at your practice?
Does this cost estimate include surgical venue expenses and the anesthesiologist's fees?
What are the costs related to post-op necessities, such as prescription drugs and medical examinations?
Questions about Insurance and Financing
In case the patient desires otoplasty to rectify birth defects, they may be eligible for insurance coverage.
However, if the patient is ineligible for insurance coverage, they may seek loans from professional medical care financing companies. The surgeon's staff may be able to offer the patient guidance on the various financing options available to them.
Dr. Landon D. McLain receives patients from Huntsville, Madison, Florence, Decatur, Scottsboro, Cullman, Athens, Alabama, and nearby areas for ear reshaping surgery.
McLain Surgical Arts is a leading cosmetic surgery practice headed by Dr. Landon D. McLain MD, DMD, FACS in Huntsville, AL. Dr. McLain is a double board certified cosmetic and oral & maxillofacial surgeon, offering a variety of procedures such as dental implants, wisdom teeth extraction, breast augmentation, liposuction, rhinoplasty, tummy tuck, facelift, Botox, and laser skin resurfacing. For more information or to schedule a consultation call 256.429.3411 or click here.
Now taking patients from Huntsville, Scottsboro, Decatur, Madison, Athens, Florence, Cullman, AL and surrounding areas.