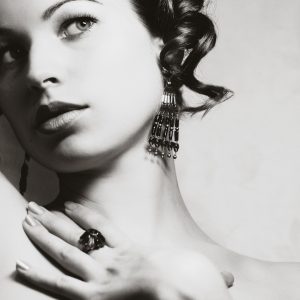 A dentist will perform an oral cancer screening to check for indications of cancer or precancerous conditions in the mouth. The objective of oral cancer screening is to detect mouth cancer early at a stage where there is a higher chance for a cure.
A majority of dentists perform an exam of the mouth during a routine dental visit to check for oral cancer. Some dentists may also undertake further tests to help in the identification of areas of abnormal cells in the mouth.
Medical organizations dissent on whether healthy individuals without risk factors for mouth cancer require cancer screening. No particular oral exam or oral cancer screening test is proven to reduce the risk of succumbing to oral cancer.
But the patient and their dentist may decide that an oral examination or a special test is appropriate based on the patient's risk factors. McLain Surgical Arts, led by Dr. Landon D. McLain, provides oral cancer screening to patients in Huntsville, Madison, Florence, Decatur, Scottsboro, Cullman, Athens, Alabama, and surrounding communities.
Why is Oral Cancer Screening Done?
The objective of oral cancer screening is to diagnose mouth cancer or precancerous lesions that may cause mouth cancer at an initial stage. In the early stages, cancer or lesions are the easiest to remove and cure.
However, no studies indicate that oral cancer screening saves lives. Therefore, not all medical organizations concur on the advantages of an oral examination for oral cancer screening. Some organizations recommend screening while others do not.
Oral cancer screening may be more beneficial for individuals with a high risk of oral cancer.
What You Can Expect
At the time of an oral cancer screening examination, the dentist checks the inside of the mouth for red or white patches or mouth sires. The dentist will use gloved hands to feel the tissues in the patient's mouth to check for lumps or other aberrations.
In case the patient wears removable complete or partial dentures, the dentist or doctor will ask them to remove these so that the tissues beneath can be assessed.  
Additional Tests for Oral Cancer Screening
Certain dentists use special tests along with an oral examination to screen for oral cancer. There is no clarity on whether these tests provide any additional advantages over the oral examination. Special oral cancer screening exams may encompass the following:
Rinsing the mouth with a special blue dye prior to an examination. The abnormal cells in the mouth may take up the dye and turn blue.

Shining a light within the mouth during an examination. The light enables normal tissue to appear dark while abnormal tissue appears white.
Outcomes
In case the dentist detects any indications of mouth cancer or precancerous lesions, they may recommend:
A follow-up consultation in a few weeks to check if the abnormal region is still present and note if it has changed or grown over time.

A biopsy to attain a sample of cells for lab testing to evaluate if cancer cells are present. The dentist may perform the biopsy or refer the patient to a doctor who specializes in oral cancer detection and treatment.
Additional tests could be an outcome of oral cancer screening.
In case the dentist detects an unusual sore, the patient may undergo further testing to determine the cause. Oral cancer can only be definitely determined only by removing abnormal cells and testing them for cancer in a procedure known as a biopsy.
Dr. Landon D. McLain receives patients from Huntsville, Madison, Florence, Decatur, Scottsboro, Cullman, Athens, Alabama, and nearby areas for oral cancer screening.
McLain Surgical Arts is a leading cosmetic surgery practice headed by Dr. Landon D. McLain MD, DMD, FACS in Huntsville, AL. Dr. McLain is a double board certified cosmetic and oral & maxillofacial surgeon, offering a variety of procedures such as dental implants, wisdom teeth extraction, breast augmentation, liposuction, rhinoplasty, tummy tuck, facelift, Botox, and laser skin resurfacing. For more information or to schedule a consultation call 256.429.3411 or click here.
Now taking patients from Huntsville, Scottsboro, Decatur, Madison, Athens, Florence, Cullman, AL and surrounding areas.