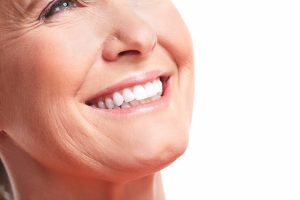 There is significant overlap between oral surgery and other dental specialties. 
General dentists can undertake minor oral surgeries, but they are not oral surgeons or oral and maxillofacial surgeons (OMS), which refers to the full name used to describe these specialists. 
Patients should speak to their dentists to identify which specialist they should see for the treatment of their facial or mouth issues. If the patient needs oral surgery, it is usually an outpatient procedure that necessitates local or general anesthesia. They will likely return home shortly after the surgery is completed. 
At the time of the initial appointment, the patient should certainly ask their doctor about how to prepare for the surgery, such as whether they will need to fast the night before, as well as any vital after-care guidelines that they should be aware of. 
Oral and maxillofacial surgeon Dr. Landon D. McLain provides oral surgery to patients in Huntsville, Madison, Florence, Decatur, Scottsboro, Cullman, Athens, Alabama, and surrounding locations.
Types of Oral Surgery Procedures
Many people interact with an OMS for the first time to have their wisdom teeth removed. However, an OMS does much more than tooth extractions. These medical professionals also undertake the following:
Dental Implants
Dental implants are used to replace missing teeth, and these implants are embedded in the patient's jawbone, similar to natural teeth.
Developmental Conditions
Other than cosmetic benefits, the surgical treatment of a cleft palate and cleft lip has medical advantages as well. The repair of a cleft palate and lip will offer an infant an enhanced ability to nurse or drink from a bottle while simultaneously facilitating optimal speech.
Head and Neck Cancer
Head and neck cancer (which includes oral cancer) occurs when abnormal cells within the lining of the gums, roof of the mouth, cheeks, lips, or tongue grow uncontrollably. 
Oropharyngeal cancer, which impacts the side and back walls of the throat, the soft palate, the back third of the tongue, and the tonsils, is usually lumped under this term as well.
Facial Injury and Trauma
Facial injury and trauma include fractures of the upper and lower jaws and the orbits around the eyes as well as facial lacerations. An OMS has specialized knowledge about how jaws come together (dental occlusion), which is crucial when treating complex facial fractures. 
Corrective Jaw Surgery
Corrective jaw surgery (also called orthognathic surgery) is undertaken to correct various minor and major dental aberrations, including the misalignment of teeth and jaws. Surgery can improve speaking, chewing, and breathing. Orthognathic surgery is undertaken to address functional problems, but it may also dramatically enhance the patient's appearance.
TMJ and Facial Pain
TMJ is a problem with the temporomandibular joint (TMJ), which is found in front of the ears and connects the jaw to the skull. However, TMJ disorder is a more appropriate term for any TMJ-related dysfunction that leads to facial pain or other symptoms.
Facial Cosmetic Surgery
Plastic surgery focuses on repairing defects to re-create a normal function and appearance, whereas cosmetic surgery is meant to enhance the aesthetics of a person.
Obstructive Sleep Apnea
Obstructive sleep apnea refers to a chronic breathing condition in which an individual repeatedly stops breathing during the night. It usually occurs due to partial or complete obstruction, or collapse, of the upper airway by large tonsils, excess tissue, and/or a large tongue.
Oral and maxillofacial surgeon Dr. Landon D. McLain receives patients from Huntsville, Madison, Florence, Decatur, Scottsboro, Cullman, Athens, Alabama, and nearby areas for oral surgery.
McLain Surgical Arts is a leading cosmetic surgery practice headed by Dr. Landon D. McLain MD, DMD, FACS in Huntsville, AL. Dr. McLain is a double board certified cosmetic and oral & maxillofacial surgeon, offering a variety of procedures such as dental implants, wisdom teeth extraction, breast augmentation, liposuction, rhinoplasty, tummy tuck, facelift, Botox, and laser skin resurfacing. For more information or to schedule a consultation call 256.429.3411 or click here.
Now taking patients from Huntsville, Scottsboro, Decatur, Madison, Athens, Florence, Cullman, AL and surrounding areas.