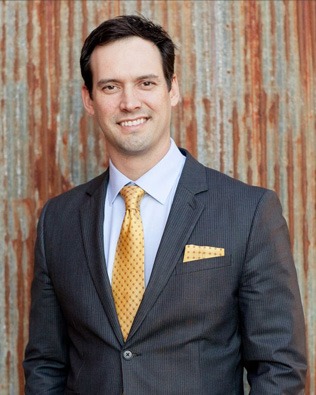 Oral surgery provides patients with more than the mere restoration of oral health and cosmetics. It improves their confidence and enhances their perspective on life.
It is understandable that new patients are typically anxious to initiate their oral surgery journey as soon as possible. However, before scheduling their procedure, they should thoroughly weigh their options.
Oral and maxillofacial surgeon Dr. Landon D. McLain provides oral surgery to patients in Huntsville, Madison, Florence, Decatur, Scottsboro, Cullman, Athens, Alabama, and surrounding communities.
Things to Consider
Prior to seeking an appropriate oral surgeon for their needs, the patient should create a checklist of questions to help them determine their choice of a surgeon. Patients should consider a surgeon with the right experience and credentials, likely a surgeon with board certification in oral and maxillofacial surgery.
But the patient will also want to consider a surgeon whose fees are within their budget. In addition, they will want to learn more about the surgeon's bedside manner.
Do they want to work with a friendly surgeon who will be available to comfort them or one who has a more business-like and clinical approach to the process?
Would the patient feel more at ease with an oral surgeon who will provide them with recommendations on the most suitable procedure or one who will take their lead and do precisely as they ask them? It is important to assess these factors before consulting an oral surgeon to avoid being overly influenced by that surgeon's personal style.
About Dr. McLain
Double board-certified oral & maxillofacial and cosmetic surgeon, Dr. Landon D. McLain MD, DMD, FACS practices in Huntsville, Alabama. His cosmetic surgery practice serves patients from Birmingham, Decatur, and neighboring communities as well as from Georgia and Tennessee.
Other than cosmetic surgery of the face and body, Dr. McLain provides patients with cutting-edge surgical procedures of the mouth and jaws.
People researching cosmetic surgeons in the Huntsville area can learn more about Dr. McLain and his reputation from remarkable cosmetic and oral & maxillofacial surgery by seeking a consultation online or contacting his office.
Choosing the Right Surgeon: Checklist
What is your professional background and experience?

What number of years of experience in oral surgery do you have?

To date, how many oral and maxillofacial surgeries have you performed?

Can I request to see some examples of your past work?

What procedure do you recommend to me to help achieve my goals?

Is a specific procedure suitable for me? If not, what options do you recommend?

What options do I have in case I find the final results unsatisfactory?

What will the procedure costs be?

What additional costs can I anticipate?

Where will you undertake my oral surgery?

What are the potential risks associated with a particular procedure?

What can I expect during the recovery period?

How sustainable are the results?
In addition to the above, there are many more questions that a patient can ask a potential surgeon. At the time of the consultation, the patient should openly ask any other questions that they may have.
Oral and maxillofacial surgeon Dr. Landon D. McLain receives patients from Huntsville, Madison, Florence, Decatur, Scottsboro, Cullman, Athens, Alabama, and nearby areas for oral surgery.
McLain Surgical Arts is a leading cosmetic surgery practice headed by Dr. Landon D. McLain MD, DMD, FACS in Huntsville, AL. Dr. McLain is a double board certified cosmetic and oral & maxillofacial surgeon, offering a variety of procedures such as dental implants, wisdom teeth extraction, breast augmentation, liposuction, rhinoplasty, tummy tuck, facelift, Botox, and laser skin resurfacing. For more information or to schedule a consultation call 256.429.3411 or click here.
Now taking patients from Huntsville, Scottsboro, Decatur, Madison, Athens, Florence, Cullman, AL and surrounding areas.