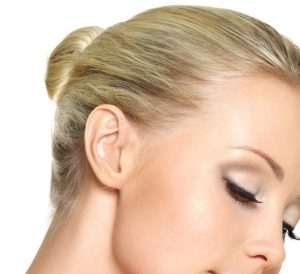 It is vital for patients to work with an experienced and skilled surgeon for their ear reshaping cosmetic surgery (otoplasty).
This is a relatively safe procedure. However, it does involve certain risks, similar to any surgical procedure. For this reason, the patient should identify a surgeon with a proven record of safe and successful outcomes.
Dr. Landon D. McLain provides otoplasty to patients in Huntsville, Madison, Florence, Decatur, Scottsboro, Cullman, Athens, Alabama, and surrounding locations.
Choosing the Right Surgeon
Otoplasty results will last for many years to come, likely for the patient's entire lifetime. Therefore, they should devote time to choosing a surgeon who will offer them their desired appearance.
It may seem like a challenging task to identify the right surgeon with numerous doctors offering plastic surgery. However, certain things can make it easier for a patient to make the correct decision.
The patient should consider an experienced plastic surgeon with a proven record of creating excellent ear reshaping results. Many surgeons may have expertise in a specific procedure, but no hands-on experience in facial surgeries. For a patient seeking otoplasty, such surgeons are likely not an appropriate choice.
Patients should choose a surgeon who is trained in the management of surgical complications. There is a low possibility of the development of such complications. But identifying a surgeon with specialized training in this field will lower the risk even further.
The patient, on the other hand, should assess whether the surgeon in question has a good record. Prospective patients are entitled to receive all pertinent details from each state medical board.
Experience
The patient should ideally work with a surgeon with specialized training in plastic surgery. But it is also important to understand whether the surgeon has sufficient practical experience in the area.
If the patient is interested in a specific type of ear reshaping technique or seeks further facial procedures, they should choose a surgeon with experience in these particular procedures.
Bedside Manner
Patients are more likely to be satisfied with the final results of their otoplasty surgery if they work with a friendly surgeon who makes them feel at ease.
Therefore, the patient should work with a doctor who is willing to spend time with them, respond to their questions in detail, and create an individualized surgical plan. Simultaneously, they should try to avoid a surgeon who creates pressure on them to undergo more treatment than they actually require or want.
Desirable Qualities of an Ear Surgeon
Easy to talk to, warm, compassionate

Inclined to offer the patient in-depth information on the procedure

Passionate about the idea of making a difference in the patient's life through plastic surgery

Offers individualized care and attention to each patient

Ability to understand the cosmetic needs, desires, hopes, and aspirations of the patient

Possesses in-depth knowledge of the facial structure

Has a sense of form, balance, and proportion

Uses advanced techniques to ensure that the otoplasty surgery is minimally invasive and leads to as little scarring as possible
Dr. Landon D. McLain receives patients from Huntsville, Madison, Florence, Decatur, Scottsboro, Cullman, Athens, Alabama, and nearby areas for otoplasty.
McLain Surgical Arts is a leading cosmetic surgery practice headed by Dr. Landon D. McLain MD, DMD, FACS in Huntsville, AL. Dr. McLain is a double board certified cosmetic and oral & maxillofacial surgeon, offering a variety of procedures such as dental implants, wisdom teeth extraction, breast augmentation, liposuction, rhinoplasty, tummy tuck, facelift, Botox, and laser skin resurfacing. For more information or to schedule a consultation call 256.429.3411 or click here.
Now taking patients from Huntsville, Scottsboro, Decatur, Madison, Athens, Florence, Cullman, AL and surrounding areas.