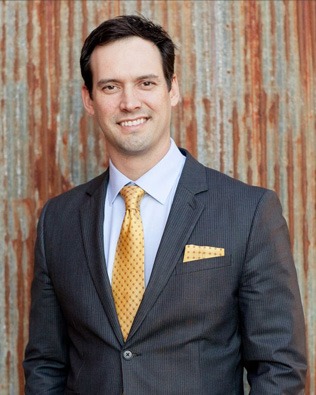 Dr. Landon D. McLain is a double board certified oral and maxillofacial surgeon, heading McLain Surgical Arts, a premier plastic surgery and oral and maxillofacial surgery practice. Dr. McLain's exceptional combination of surgical skills makes him one of the leading cosmetic surgeons in Huntsville, AL and surrounding areas.
Customized Treatments
Dr. McLain believes that the most effective outcomes in any oral and maxillofacial or cosmetic surgery procedure can be achieved when the surgeon customizes the procedure to suit a patient's specific needs. Rather than following a cookie cutter approach, Dr. McLain carefully evaluates a patient's unique anatomy and assesses their innate aesthetic needs and aspirations.
Accordingly, he will prepare a customized treatment plan. He engages with the patient at every step and involves them in the treatment planning process. His training as a double board certified oral and maxillofacial surgeon allows him to combine the principles of science and art in every procedure in order to achieve most satisfying and sustainable results.
Academic Accomplishments and Training
Dr. McLain acquired an early training in studio art as a part of his undergraduate studies at Birmingham-Southern College. Following his training at dental and medical schools, he completed his internship in general surgery at the University of Texas Health Sciences Center at San Antonio, where he earned exemplary results.
Dr. McLain then went ahead with a residency in oral and maxillofacial surgery. He served as Chief Resident of the oral and maxillofacial department from 2007-2008. He was accepted into an AACS accredited fellowship program in general cosmetic surgery, during which he completed about 1,400 major surgical procedures focusing on aesthetic enhance of the breast, body, and face. This training made one a pre-eminent cosmetic surgeon in Huntsville, AL.
Professional Memberships
Dr. McLain is actively associated with various professional organizations, including:
American Board of Cosmetic Surgery – Board Examiner
American Board of Cosmetic Surgery – Diplomate
American Academy of Cosmetic Surgery – Fellow
American College of Surgeons – Fellow
American Board of Oral and Maxillofacial Surgery – Diplomate
American Association of Oral and Maxillofacial Surgeons
American Medical Association
American Dental Association
Dr. McLain has also published numerous scientific papers and articles, and delivered lectures and presentations around the country. He was a part of several philanthropic medical missions to Honduras and Peru.
Leadership
Dr. McLain lectures and serves as faculty for multiple live surgical workshops sponsored by the American Academy of Cosmetic Surgery (AACS). He helps to train cosmetic surgeons from different parts of the world. He is well-known in the field of oral and maxillofacial surgery as a top authority. He has published extensively on the subject, apart from publishing in areas related to cosmetic surgery of the breast, body, and face.
Dr. McLain also serves as an examiner for the American Board of Cosmetic Surgery (ABCS). As a part of this responsibility, he evaluates potential surgeons from multiple surgical disciplines who wish to achieve the distinction of board certification in cosmetic surgery. Dr. McLain enjoys an outstanding reputation among his patients in and around Huntsville, AL.