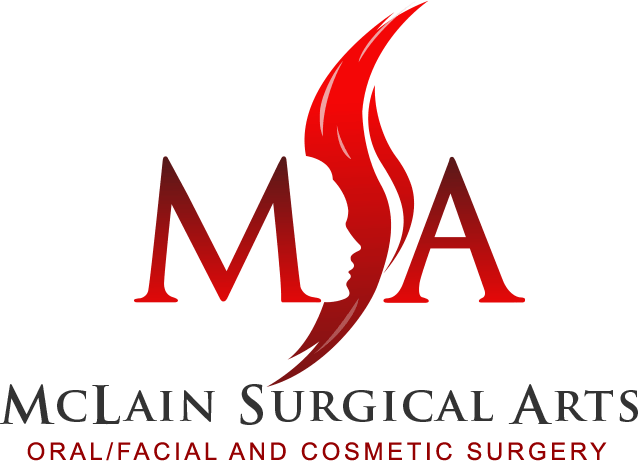 McLain Surgical Arts, led by double board certified cosmetic and oral and maxillofacial surgeon, Dr. Landon D. McLain, is a premier practice providing cutting edge procedures in aesthetic as well as oral and maxillofacial surgery. The practice offers the dual benefits of cosmetic surgery as well as oral health procedures under the same roof.
As an experienced cosmetic surgeon, Dr. McLain provides customized treatments that are tailored to meet the specific health and aesthetic needs of a patient. The practice is equipped with latest technologies to help deliver the safest and most effective outcomes in every procedure. Dr. McLain receives patients from Huntsville, AL and surrounding communities.
Oral and Maxillofacial Procedures
McLain Surgical Arts provides a comprehensive range of oral and maxillofacial procedures, including the following:
Wisdom Teeth Extraction
Wisdom teeth are also called the third molars. Very often these teeth may come in impacted, requiring extraction. Dr. McLain is highly trained and experienced in performing this procedure with satisfying and sustainable results for his patients.
Dental Implants
Dental implant surgery is a complex procedure, but it is by far the most effective procedure for teeth replacement. Dr. McLain provides advanced dental implants to restore both function and aesthetics.
Jaw Surgery
As a leading double board certified oral and maxillofacial surgeon, Dr. McLain specializes in procedures that repair jaw related irregularities, improve bite and breathing ability, and enhance orthodontic outcomes. He provides this surgery to patients in Huntsville, AL and nearby areas.
Facial Trauma Surgery
Dr. McLain puts his extensive training in dental, medical, and cosmetic surgery to full use when performing advanced and complex procedures such as facial trauma surgery. He can achieve corrective results while maintaining the aesthetic balance at the same time.
Aesthetic Surgery Procedures
McLain Surgical Arts is fully equipped to provide the latest and proven aesthetic surgery procedures. Dr. McLain is a trained and experienced cosmetic surgeon providing these procedures.
Breast
Breast augmentation, breast lift, breast reduction, breast augmentation with lift, and breast revision are some of the key breast cosmetic surgery procedures offered by Dr. McLain.
Body
Major body contouring procedures performed at McLain Surgical Arts include liposuction and tummy tuck surgery. Liposuction is the most popular cosmetic surgery procedure in the US today. Both women and men can benefit equally from these procedures.
Face
With his strong training background in oral and maxillofacial surgery, Dr. McLain is in the perfect position to provide facial cosmetic surgery as well as oral and maxillofacial procedures.
Skin
A number of non-surgical skin rejuvenation procedures are also provided at Dr. McLain's practice. These may be performed independently or in conjunction with facial plastic surgery procedures. The procedures include Botox, dermal fillers, laser skin resurfacing, and other aesthetician and skin care services and products.
Dr. McLain practice is based out of Huntsville, AL, and serves Birmingham and Decatur, AL, as well as parts of Georgia and Tennessee. Dr. McLain is a recognized leader in the field, who is involved in multiple lecturing, training, and research activities, in addition to providing cutting edge treatments to his patients.