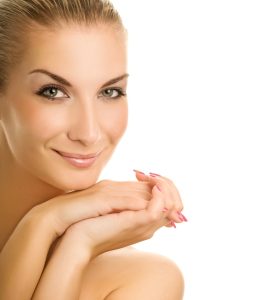 If an accident or injury causes trauma to the face, cosmetic surgery can help restore facial appearance and function. The surgical techniques and approaches will differ depending on the severity and location of the injury.
An oral and maxillofacial surgeon can use their specialized skills to perform various procedures, from simple wound closure to skin grafts, flaps, and bony fracture repair.
These surgeons devote a significant part of their professional lives assisting people to overcome traumatic facial injuries. Their goal is to restore the function and appearance of the face to its pre-injury state.
McLain Surgical Arts, led by Dr. Landon D. McLain, provides oral surgery to patients in Huntsville, Madison, Florence, Decatur, Scottsboro, Cullman, Athens, Alabama, and surrounding communities.
What are Common Types of Facial Trauma?
Trauma to the face may occur in various ways and can damage the soft tissue, underlying bone, or facial and jaw nerves. Due to the delicate nature of facial injuries and their ability to cause a high level of emotional and physical distress, early assessment and immediate treatment of facial trauma are vital to attaining the best possible results.
Facial trauma reconstruction can generally be used to address:
Facial Lacerations
Soft tissue injuries characterized by cuts, tears, or breaks in the skin, subcutaneous tissue, or underlying muscle. Facial lacerations commonly occur due to extreme pressure or blunt force impact.
Fractures Facial Bones
Facial fractures can develop within the nose structure, orbital (eye) sockets, or cheekbones. Nasal fractures are the most commonly occurring type of facial fracture due to the thin and fragile bones and cartilage in the nose.
Factors determining the suitable treatment for fractured bones include the patient's health, age, and location and severity of the fracture.
Fractured Upper and/or Lower Jaw
Fractures in the upper and lower jaw may warrant surgery in order to properly realign the jaw as well as restore normal biting and chewing function.
Injuries of the Facial Nerves
Injuries that lead to facial weakness or paralysis should be promptly examined. There are many innovative techniques available to restore normal facial movement.
The patient will typically require a CT scan to evaluate the extent of the injury properly and determine the necessary steps for function restoration and attaining an optimal cosmetic outcome.
How is Facial Trauma Treated?
Soft Tissue Injuries
Depending on the severity of the injury, facial lacerations can usually be addressed with suturing and stitches. Along with treating the apparent breaks in the skin, the underlying facial structures, such as the ducts, salivary glands, and facial nerves, must be treated with utmost care.
People who have concerns about facial scarring can consult our reconstructive surgeons to undergo revision surgery. This can significantly reduce the appearance of unattractive scars.
Bone Injuries
Similar to bone injuries in the extremities, facial fractures also require stabilization to encourage proper healing.
Rigid fixation is a technique for stabilization where tiny plates and screws are surgically placed to prevent movement within the facial structure.
Some jaw fractures may need the upper and lower jaws to be temporarily wired shut to heal the fracture or reposition dislodged boned.
Dr. Landon D. McLain receives patients from Huntsville, Madison, Florence, Decatur, Scottsboro, Cullman, Athens, Alabama, and nearby areas for oral surgery.
McLain Surgical Arts is a leading cosmetic surgery practice headed by Dr. Landon D. McLain MD, DMD, FACS in Huntsville, AL. Dr. McLain is a double board certified cosmetic and oral & maxillofacial surgeon, offering a variety of procedures such as dental implants, wisdom teeth extraction, breast augmentation, liposuction, rhinoplasty, tummy tuck, facelift, Botox, and laser skin resurfacing. For more information or to schedule a consultation call 256.429.3411 or click here.
Now taking patients from Huntsville, Scottsboro, Decatur, Madison, Athens, Florence, Cullman, AL and surrounding areas.