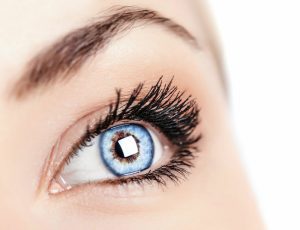 Do you feel like your eyes are aging you? Are your lids beginning to droop causing your eyes to look hooded? Do you look tired all the time – even when you are rested? Blepharoplasty may offer the answers for a more youthful eye area.
Blepharoplasty is a surgical procedure that repairs droopy eyelids. As we age, our eyelids stretch, and the muscles supporting them weaken. Surgery to correct this can be performed on the upper lids, lower lids, or both.
Whether you want to improve your appearance, or you are experiencing functional problems with your eyelids – eyelid surgery can rejuvenate the area surrounding your eyes.
Some things that eyelid surgery can correct include:
Bags under the eyes
Fatty deposits that appear as puffiness on the eyelids
Loose or sagging skin on the eyelids that sometimes causes vision problems
Drooping lower eyelids that reveal white below the iris
Excess skin and wrinkles that appear below the lower lids
While this surgery is usually done for cosmetic reasons, it is also an effective way to improve sight in older people whose sagging upper eyelids get in the way of their vision.
Eyelid surgery won't get rid of dark circles under the eyes, crow's feet or other facial wrinkles. It is often done along with other procedures such as laser resurfacing, filler injections, or forehead lifts.
The best candidates for an eye lift are people who are in good health and who have a realistic expectation of what they want. Most are 35 years or older, but if baggy or droopy eyelids run in your family, you may decide to have the procedure at an earlier age.
Dr. McLain will discuss all of this in your consultation. He will help you decide what you want and what you can expect from your eyelid surgery. He will also tell you what you will need to do pre-op and after your surgery.
After eyelid surgery, expect to stay home from work and limit your activities for several days while your eyelids heal. You may also experience dry eyes for a few days.
If you are considering eyelid surgery, contact Dr. McLain's office to schedule your consultation, today.
Contact McLain Surgical Arts in Huntsville, AL to Schedule a Consultation
McLain Surgical Arts is a leading cosmetic surgery practice headed by Dr. Landon D. McLain MD, DMD, FACS in Huntsville, AL.  Dr. McLain is a double board certified cosmetic and oral & maxillofacial surgeon, offering a variety of procedures such as dental implants, wisdom teeth extraction, breast augmentation, liposuction, rhinoplasty, tummy tuck, facelift, Botox, and laser skin resurfacing.
For more information or to schedule a consultation call 256.429.3411 or click here.
Now taking patients from Huntsville, Scottsboro, Decatur, Madison, Athens, Florence, Cullman, AL and surrounding areas.