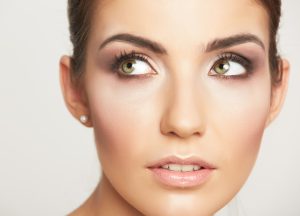 Ear reshaping plastic surgery or otoplasty should only be undertaken on the right candidates who can significantly improve the appearance of their face with this procedure.
A committed surgeon will cautiously assess the patient as a candidate for this procedure before giving them the green light for the surgery.
Dr. Landon D. McLain provides otoplasty to patients in Huntsville, Madison, Florence, Decatur, Scottsboro, Cullman, Athens, Alabama, and surrounding communities.
Characteristics of an Ideal Candidate
It is challenging to camouflage the ears with clothing or other options. For this reason, individuals with very protuberant ears, or ears that are disproportionate, asymmetrical, flapping, or drooping too low, may feel self-conscious in social settings. Otoplasty is an effective solution for such individuals.
Otoplasty can address the problem of malformed or deformed ears, whether it is a child who experiences teasing at school or an adult who feels uncomfortable or self-conscious due to their awkward ear shape, or someone who has experienced ear trauma.
Certain children are born with significant ear defects and may make ideal candidates for reconstructive otoplasty.
Candidates for Traditional or Reconstructive Otoplasty
Traditional otoplasty, or ear pinning surgery, is an appropriate option for candidates with large or protruding ears. Such ears can be 'pinned' back towards the patient's head to help create a more regular appearance enabling them to feel more appealing and normal.
Candidates with severe ear defects due to some type of external trauma or congenital reasons can also benefit from reconstructive otoplasty.
Child Candidates
Children with ear deformities since birth may make appropriate candidates for ear reshaping surgery.
A child candidate may typically need otoplasty around the age of six years, which is when the ears are appropriately developed to a size quite close to that of an adult. For child candidates, otoplasty may be commonly performed between the ages of four and fourteen years.
Children under the age of four years may not be appropriate candidates for ear reshaping surgery as their ears are still developing. However, conditions that are identified early can be corrected more easily with younger ear tissue.
If the child has a major defect in ear size or shape, it is advisable to consult a surgeon to establish their candidacy for reconstructive ear surgery.
Common Congenital Defects
The candidates for ear reshaping surgery may suffer from one of the below mentioned congenital defects:
Cleft Earlobe

– An indent in the earlobe

Scroll Ear

– Ear is curled forward

Cagot Ear

– Absence of the earlobe

Cat's Ear

– Ear edges folded forward

Lop Ear

– Sharp inward curve of the ear

Wildermuth's Ear

– Reversed top ear curve

Stahl's Ear Deformity

– Abnormal folding of the ear
Patients of skin cancer and malignant melanoma may also sometimes need otoplasty to eliminate cancer and then reconstruct the remaining tissue. Dr. Landon D. McLain receives patients from Huntsville, Madison, Florence, Decatur, Scottsboro, Cullman, Athens, Alabama, and nearby areas.
McLain Surgical Arts is a leading cosmetic surgery practice headed by Dr. Landon D. McLain MD, DMD, FACS in Huntsville, AL. Dr. McLain is a double board certified cosmetic and oral & maxillofacial surgeon, offering a variety of procedures such as dental implants, wisdom teeth extraction, breast augmentation, liposuction, rhinoplasty, tummy tuck, facelift, Botox, and laser skin resurfacing. For more information or to schedule a consultation call 256.429.3411 or click here.
Now taking patients from Huntsville, Scottsboro, Decatur, Madison, Athens, Florence, Cullman, AL and surrounding areas.