Tummy Tuck Candidates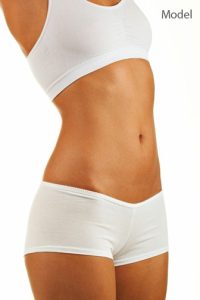 Tummy tuck surgery ranks among the more popular body contouring cosmetic procedures in the US. Both women and men can get rid of sagging skin and excess fat in the midsection with the help of tummy tuck surgery. However, it is important to choose the most appropriate candidates who have not benefitted from diet or exercise to improve their abdominal contours.
Dr. Landon McLain is an accomplished cosmetic surgeon providing a variety of cutting edge cosmetic procedures, both surgical and non-surgical. Dr. McLain will carefully determine a patient's candidacy before recommending tummy tuck surgery.
He provides tummy tuck to patients in Huntsville, Madison, Florence, Decatur, Scottsboro, Cullman, Athens, Alabama, and surrounding locations in this part of the country.
Who can benefit from Abdominoplasty?
Any healthy adult who is bothered by the appearance of sagging or loose skin in the abdominal area, or have loose or separated underlying abdominal muscles following a weight loss, can benefit from tummy tuck procedure. After a pregnancy, many women have weak abdominal muscles and stretched tissue. A tummy tuck can help them regain their pre-pregnancy figure in the waist area.
Although tummy tuck is not a weight loss procedure, but it can enhance contours around the waist when diet and exercise have not successfully improved the shape and contours. If the individual has stubborn fat pockets in the tummy area, they may benefit more from a combination of liposuction and tummy tuck. The cosmetic surgeon will make the final decision about an individual's candidacy for tummy tuck.
Attributes of a Candidate
People with the following attributes typically make suitable candidates for tummy tuck surgery:
The candidate's general health condition is good, and they do not have any specific medical condition that could pose risk during surgery or recovery
They suffer from loose or sagging skin in the abdominal area
They have presence of excess fat tissue in the midsection
They have realistic expectations
They are committed to following the pre- and post-surgical care instructions and maintaining a healthy and active lifestyle in the long run
Dr. McLain receives patients from Huntsville, Madison, Florence, Decatur, Scottsboro, Cullman, Athens, Alabama, and nearby areas for tummy tuck surgery.
What a Candidate should Do
Tummy tuck surgery candidates should:
Stop smoking for a certain period of time before and after the surgery as advised by the surgeon
Disclose all relevant medical information that will help the surgeon to plan the tummy tuck surgery
Refrain from taking any type of prescription or non-prescription drugs, herbal supplements and vitamins before and after the surgery without the surgeon's knowledge
Not have plans for a pregnancy in the near future
Not have plans to undergo a major weight loss procedure
Choose tummy tuck only when they are fully convinced, and not under pressure or influence of others
Heredity
Some candidates suffer from excess fat in the abdominal area due to heredity factors. These candidates may be suitable candidates for tummy tuck even in their 20s or 30s because of the genetic predisposition.
McLain Surgical Arts is a leading cosmetic surgery practice headed by Dr. Landon D. McLain MD, DMD, FACS in Huntsville, AL. Dr. McLain is a double board certified cosmetic and oral & maxillofacial surgeon, offering a variety of procedures such as dental implants, wisdom teeth extraction, breast augmentation, liposuction, rhinoplasty, tummy tuck, facelift, Botox, and laser skin resurfacing. For more information or to schedule a consultation call 256.429.3411 or click here.
Now taking patients from Huntsville, Scottsboro, Decatur, Madison, Athens, Florence, Cullman, AL and surrounding areas.