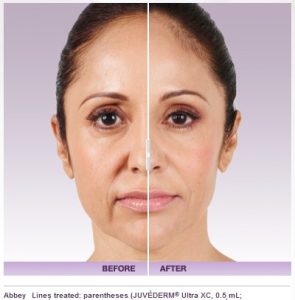 Women and men have been using plastic surgery for several years now to improve their facial structure with success. Evidence of their growing popularity is evident in the fact that nearly $12.9 billion was spent on cosmetic procedures in United States alone in the year 2014. Every year, new improvements in technology help to fine-tune the process of cosmetic surgery. Double board certified cosmetic and oral & maxillofacial surgeon Dr. Landon D. McLain MD, DMD, FACS, offer a whole range of cosmetic solutions to patients to improve different sections of their face.
Juvederm Voluma Cheek Volumizer
Juvederm Voluma is a hyaluronic acidic filler that is used by cosmetic surgeon to give volume to sunken cheeks. Since it is dense, the cheek areas where it is injected stays a little stiff for a week to ten days, and then slowly become supple. The feeling of swelling and tenderness may differ from person to person and the results of this treatment stay for a minimum period of two years. As Juvederm Voluma was the first injectable gel to be approved by FDA, it is also the most reliable.
Use of Juvederm Dermal Filler
The Juvederm Voluma dermal filler is used to create volume in the cheek area that has lost volume and shape due to age. This gel hyaluronic filler is injected under the skin to provide viscosity and natural lift to the skin in that region to make cheeks appear naturally firm. By spreading under the skin in the cheek and chin area, this gel creates a strong support foundation for the skin to diminish wrinkles that become pronounced with sagging skin.
The product is regarded as the best for use as a deep dermis volume enhancer as it has the right kind of thickness and viscosity to restore age-related elasticity and volume. It is injected into the deep dermis area to provide firmness and lift to the chin and cheek region. Juvederm Voluma is injected through a needle that is sold along with the product by the manufacturer. It is recommended by Dr. Landon D. McLain MD, DMD, and FACS in Huntsville AL, as the one of the best FDA approved dermal fillers for cheeks as it has minimal side effects and problems of location migration unlike other volumizers.
Benefits of Juvederm as Dermal Filler
The Juvederm dermal filler is regarded as the most suitable filler for the cheek region as it is made of hyaluronic acid which is naturally present in the human body. This gel material promotes skin hydration and restores elasticity in the facial skin and underlying structure. As it has been tested and approved for humans by FDA it is completely safe for everyone irrespective of skin color. The results of this non-surgical treatment are visible within a week and only a minimal number of people have reported problems like stiffness and skin allergies in Huntsville, Alabama. There are two types of derma fillers by Juvederm that are advised for patients with different levels of moderate and severe wrinkles. It has been declared as the most popular anti–aging product for cheeks by the American Society of Aesthetic Plastic Surgery.
McLain Surgical Arts is a leading cosmetic surgery practice headed by Dr. Landon D. McLain MD, DMD, FACS in Huntsville, AL. Dr. McLain is a double board certified cosmetic and oral & maxillofacial surgeon, offering a variety of procedures such as dental implants, wisdom teeth extraction, breast augmentation, liposuction, rhinoplasty, tummy tuck, facelift, Botox, and laser skin resurfacing. For more information or to schedule a consultation call 256.429.3411 or click here. Now taking patients from Huntsville, Scottsboro, Decatur, Madison, Athens, Florence, Cullman, AL and surrounding areas.