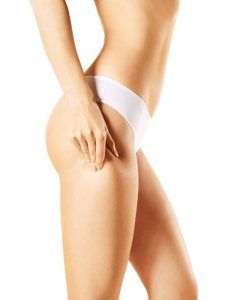 Liposuction is typically performed as elective aesthetic surgery. This means that insurance will not cover the costs. Therefore, it is important for a patient to evaluate the cost aspects while considering a body contouring procedure such as liposuction.
During the pre-operative consultation, the surgeon will explain various aspects of the procedure, including its estimated costs. A committed surgeon will make sure that the patient gets the correct information on the costs, financing, and insurance to make a well-informed choice.
Dr. Landon McLain of McLain Surgical Arts provides liposuction surgery to patients in Huntsville, Madison, Florence, Decatur, Scottsboro, Cullman, Athens, Alabama, and surrounding locations.
Financial Factors
Many factors impact the cost of liposuction cosmetic surgery at a specific practice or for a particular patient. Some primary factors are:
Size of the Impacted Area
Surplus fat deposits in locations such as buttocks, breast, flanks, hips, ankles, thighs, knees, calves, and upper arms can be decreased with liposuction. The size of the area and the amount of at removed may impact the cost of the procedure. Medical complications of a patient may also affect the costs.
Number of Affected Locations
It is possible to perform liposuction for a specific patient in numerous areas or only one area. The costs of the liposuction procedure will differ with the length of the procedure and number of locations involved.
Body Type
Every patient has a unique body. This means that they may need a specific technique and a particular amount of reduction in fat for a proportionate physique. Liposuction typically costs more for patients who have a larger body type.
Selection of Technique
Liposuction can be carried out using tumescent technique as well as with advanced techniques involving ultrasound or laser. The costs can differ depending on which surgical technique is used.
Surgeon's Expertise
A highly qualified and expert surgeon may charge higher fees relative to a new surgeon working under an experienced senior. Experienced surgeons will follow high standards of care and best practices to deliver ideal outcomes to their patients.
Location of the Practice
The costs of liposuction can differ between two practices according to their location. Practices situated in busy urban centers and prime metropolitan areas will typically charge more due to higher overheads and real estate expenses (in comparison to a practice located in a smaller town in an interior region).
Main Cost Components
The patient should evaluate all cost factors associated with a liposuction procedure, such as:
Operating room expenses

Anesthesia costs

Pre and post-op exams

Compression garment

Prescription medications

Post-op consultations
Investing in Quality
For a major procedure such as liposuction, the patient should choose an experienced cosmetic surgeon as well as best practice possible. The monetary amount of the surgery will be forgotten after a while, but the outcomes will be long lasting.
Selecting a practice that has lower quality standards can potentially prove more expensive if revision procedures are required later on. Dr. Landon McLain receives patients from Huntsville, Madison, Florence, Decatur, Scottsboro, Cullman, Athens, Alabama, and other cities and towns in this region of the country for liposuction.
McLain Surgical Arts is a leading cosmetic surgery practice headed by Dr. Landon D. McLain MD, DMD, FACS in Huntsville, AL. Dr. McLain is a double board certified cosmetic and oral & maxillofacial surgeon, offering a variety of procedures such as dental implants, wisdom teeth extraction, breast augmentation, liposuction, rhinoplasty, tummy tuck, facelift, Botox, and laser skin resurfacing. For more information or to schedule a consultation call 256.429.3411 or click here.
Now taking patients from Huntsville, Scottsboro, Decatur, Madison, Athens, Florence, Cullman, AL and surrounding areas.