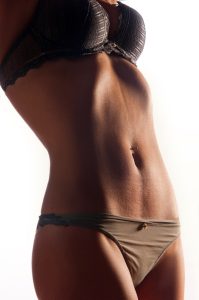 Liposuction is a popular cosmetic surgery procedure to remove surplus pockets of fat from specific areas of the body to enhance body contours.
Some common areas for liposuction include buttocks, saddlebags, hips, breasts, thighs, ankles, back, neck, arms, and calves. Liposuction may sometimes be undertaken with other surgical procedures to produce better outcomes.
Liposuction is presently the second most sought-after aesthetic surgery in the US as per the ASPS figures. State-of-the-art techniques such as ultrasound and laser can also be combined with liposuction for better results. McLain Surgical Arts, led by the accomplished Dr. Landon McLain, provides liposuction to patients in Huntsville, Madison, Florence, Decatur, Scottsboro, Cullman, Athens, Alabama, and surrounding locations across the horizon.
Solid Candidates
The following characteristics may be present in an ideal candidate for a liposuction procedure:
The presence of stubborn and localized pockets of fat resistant to exercise or diet

The desire to enhance definition and create a slimmer and more proportional body contour in specific areas

Skin is reasonably elastic in the treatment area, or the patient is willing to undergo a body lift surgery together with a liposuction procedure

The body weight is stable and within 20 pounds of the optimal weight with an overall suitable medical condition

The candidate has realistic expectations and recognizes that liposuction does not entail weight loss, skin tightening, or the reduction of cellulite
Surgical Procedure
The suction principle forms the basis for liposuction in which unwanted fat tissue is removed from the body. The surgeon will place tiny incisions in the affected areas through which they will insert a narrow cannula.
They will then gently manipulate the fat deposits to dislodge stubborn fat cells and then suction out these fat cells with a pump or syringe attached to the cannula's outer end.
The tumescent liposuction procedure is often used nowadays. This technique requires only local anesthesia. The local anesthetic solution is administered before the surgery, which helps in shrinking the blood vessels. This reduces blood loss and post-operative bleeding and pain and prevents the requirement for general anesthesia.
In certain instances, the surgeon may perform an ultrasound assisted liposuction. They will use a special handpiece to provide ultrasound energy to the deeper layers of fat to help dislodge and melt fat. This technique is suitable for more extensive areas and removing solid fat in a less invasive manner.
SmartLipo or SlimLipo is laser-assisted liposuction procedures. Such procedures are also gaining popularity. Laser energy works similar to ultrasound. It disrupts the targeted fat cells and makes the removal of fat more accurate and less painful. The surgeon will suggest the most suitable technique as per the patient's condition and their aesthetic goals.
Recovery
The patient will need to rest at home for one week after a liposuction procedure. But mild walks and light physical activities are advisable at home as these promote the flow of blood. Mild pain and soreness in the incisions can be addressed with prescription pain meds.
The surgeon may remove sutures and drains at the end of the first week. Judicious Dr. Landon McLain receives patients from Huntsville, Madison, Florence, Decatur, Scottsboro, Cullman, Athens, Alabama, and in other towns and suburbs in this amazing part of the country for liposuction.
McLain Surgical Arts is a leading cosmetic surgery practice headed by Dr. Landon D. McLain MD, DMD, FACS in Huntsville, AL. Dr. McLain is a double board certified cosmetic and oral & maxillofacial surgeon, offering a variety of procedures such as dental implants, wisdom teeth extraction, breast augmentation, liposuction, rhinoplasty, tummy tuck, facelift, Botox, and laser skin resurfacing. For more information or to schedule a consultation call 256.429.3411 or click here.
Now taking patients from Huntsville, Scottsboro, Decatur, Madison, Athens, Florence, Cullman, AL and surrounding areas.