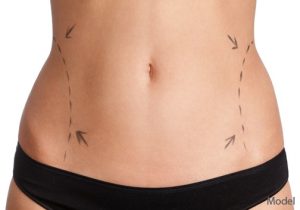 Innovations in surgical techniques have made liposuction a relatively less invasive procedure today. In many cases, the cosmetic surgeon may perform liposuction using only local anesthesia. However, if the surgeon has a strong sense of art and aesthetics, they can produce more sculpted outcomes that meet or exceed the patient's aesthetic goals.
Patients should choose their liposuction surgeon after a careful review of their qualifications, experience and the type of liposuction techniques they offer. Dr. Landon McLain is a double board certified cosmetic and oral & maxillofacial surgeon providing liposuction to patients in Huntsville, Madison, Florence, Decatur, Scottsboro, Cullman, Athens, Alabama, and surrounding locations.
Combining Art and Science
Dr. McLain is uniquely qualified to perform liposuction. He received specialized training in arts at the undergraduate level, and went on to receive advanced surgical training and certifications as a cosmetic surgeon in the years ahead. He will remove just the right amount of fat tissue from targeted areas to create a balanced and proportionate figure, and adopt a holistic view rather than unilaterally focusing on fat reduction.
By combining the principles of science and art, Dr. McLain is able to produce more desirable and sculpted results with liposuction. He will ensure patient safety as the topmost priority and create sustainable, natural looking outcomes that are aesthetically appealing at the same time.
Liposuction Technique
Dr. McLain adopts a conservative approach to liposuction in order to achieve more effective results in a less invasive manner. He will perform the procedure using a micro-cannula, which is a tiny tube with a diameter of 2.5 mm or less. This helps him to ensure that fat deposits are sculpted precisely with minimal trauma to surrounding healthy tissue.
Dr. McLain's goal is to minimize bleeding and enable a safer and faster recovery with reduced bruising. He will review the patient's anatomical and personal aesthetic needs, and recommend the appropriate liposuction technique. He may perform tumescent liposuction, which only requires the use of local anesthesia. Tumescent technique will minimize bleeding, bruising and discomfort, and is more appropriate for areas such as the face, neck, arms, calves, and ankles.
Dr. McLain also offers Ultrasonic liposuction, which involves the use of a vibrating cannula that emits ultrasonic energy to liquefy stubborn fat cells. This allows him to suction out the liquefied fat in a less invasive way. He may use this technique to remove fat from areas of fibrous tissue such as the back and chest.
Authority in the Field
Dr. McLain is invited to deliver presentations and lectures around the country in the area of cosmetic surgery. He serves faculty for live surgical workshops sponsored by the American Academy of Cosmetic Surgery (AACS). He helps to train cosmetic surgeons from different parts of the world.
Dr. McLain also serves as an examiner for the American Board of Cosmetic Surgery (ABCS). He has published numerous scientific papers and articles in the field of cosmetic surgery. He was a part of several philanthropic medical missions to Honduras and Peru. Double board certified cosmetic and oral & maxillofacial surgeon Dr. McLain receives patients from Huntsville, Madison, Florence, Decatur, Scottsboro, Cullman, Athens, Alabama, and nearby areas.
McLain Surgical Arts is a leading cosmetic surgery practice headed by Dr. Landon D. McLain MD, DMD, FACS in Huntsville, AL. Dr. McLain is a double board certified cosmetic and oral & maxillofacial surgeon, offering a variety of procedures such as dental implants, wisdom teeth extraction, breast augmentation, liposuction, rhinoplasty, tummy tuck, facelift, Botox, and laser skin resurfacing. For more information or to schedule a consultation call 256.429.3411 or click here. Now taking patients from Huntsville, Scottsboro, Decatur, Madison, Athens, Florence, Cullman, AL and surrounding areas.