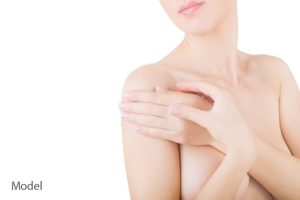 Breast augmentation currently ranks as the most popular cosmetic surgery procedure in the US. One of the reasons behind its popularity is that the procedure allows sufficient scope for customization. This also means that the cosmetic surgeon has a greater role to play in terms of tailoring the procedure according to the patient's needs and helping her achieve higher satisfaction levels.
Patients should objectively assess a surgeon's qualifications and experience, and engage closely during the initial consultation to see how comfortable and confident she feels with all aspects of the surgeon's practice. Double board certified cosmetic and oral & maxillofacial surgeon Dr. Landon McLain provides breast augmentation to patients in Huntsville, Madison, Florence, Decatur, Scottsboro, Cullman, Athens, Alabama, and surrounding locations.
Customized Surgical Plan
Dr. McLain believes that customization is important in any procedure performed by a cosmetic surgeon and a cookie cutter approach will defeat the purpose. This is more so in a procedure such as breast augmentation will provides a greater opportunity for customization. Dr. McLain will involve the patient in the decisions related to breast implant surgery.
He will discuss about the implant options such as saline, silicone and ultra cohesive silicone implants, including different shapes and sizes of implants. The most appropriate implants will be chosen after careful deliberation and taking into account the patient's original breast anatomy and her personal aesthetic goals.
Dr. McLain will educate the patient about the options regarding locations of the incisions, which could be below the breast crease, in the armpits, or around the areolas. He will also involve her in the decision about the placement of implants, which could submuscular or subglandular, explaining the pros and cons of each option.
Combining with Other Procedures
Dr. McLain's goal is not merely to increase the breast size through breast augmentation, but also to create attractive, youthful and symmetrical breasts that accentuate the overall figure. To ensure these goals, he may recommend breast augmentation in conjunction with breast lift to eliminate sagging or otherwise enhance breast shape.
For moms who have had their last child, Dr. McLain will usually recommend a combination of breast augmentation and tummy tuck surgery. He will also correct conditions of severe asymmetry or inappropriate nipple position along with the procedure. A combined procedure can make the patient's entire effort more worthwhile in many cases, and make the overall procedure more conservative and cost-effective than independent surgeries.
Using the Principles of Science and Art
Dr. McLain manages to achieve the right balance between the science and art of breast augmentation surgery. According to him, best results in this procedure are achieved when the surgeon combines science and art to produce results that are more sustainable, natural looking and aesthetically appealing at the same time.
Dr. McLain utilizes his professional training in studio art that he received as part of his undergraduate studies. Following advanced training in general surgery and oral & maxillofacial surgery, Dr. McLain completed an AACS accredited fellowship program in general cosmetic surgery. Double board certified cosmetic and oral & maxillofical surgeon Dr. McLain receives patients from Huntsville, Madison, Florence, Decatur, Scottsboro, Cullman, Athens, Alabama, and nearby areas for breast augmentation.
McLain Surgical Arts is a leading cosmetic surgery practice headed by Dr. Landon D. McLain MD, DMD, FACS in Huntsville, AL. Dr. McLain is a double board certified cosmetic and oral & maxillofacial surgeon, offering a variety of procedures such as dental implants, wisdom teeth extraction, breast augmentation, liposuction, rhinoplasty, tummy tuck, facelift, Botox, and laser skin resurfacing. For more information or to schedule a consultation call 256.429.3411 or click here. Now taking patients from Huntsville, Scottsboro, Decatur, Madison, Athens, Florence, Cullman, AL and surrounding areas.