Dental Implants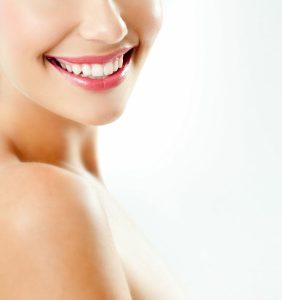 Dental implants are the most effective and long-term tooth replacement solution available today. Over the last two decades or more, dental implant technique has revolutionized the field of restorative dentistry. Success rate of implants has improved dramatically, making it a very safe and predictable procedure.
In many cases, dental implant procedure is complex and invasive, requiring the expertise of a highly trained oral and maxillofacial surgeon. Dr. Landon McLain is a board certified in cosmetic surgeon and oral & maxillofacial surgeon providing dental implants to patients in Huntsville, AL and surrounding areas. Notably, Dr. McLain's cosmetic training enables him to perform procedures from an aesthetic perspective as well.
Advantages of Implants
The biggest benefit of dental implants is that this solution can be used to replace the total structure of the missing tooth from root to crown without compromising the health of surrounding teeth. Once an implant root is placed, it will mimic the role of the natural tooth root and will integrate with the bone. This makes dental implants the next best option after a natural health tooth.
Stability and sustainability of implants is very high, and the patient can use them just like their other healthy teeth. Only minimal maintenance is typically required for an implant in the long run. In terms of aesthetics and comfort too, implants will prove to be superior to any other tooth replacement alternatives.
How does it Work?
Titanium is an advanced, light material that is well tolerated my almost everyone. This material has long been used to repair facial fractures, replace joints, and even used in heart valves and stents. Over a short time, a titanium implant will fuse or integrate with the bone and provide permanence to the replacement tooth structure. In some cases, implants may also be used to add stability to bridgework or dentures.
Procedure
Once the titanium root is placed surgically in the jawbone, it will fuse with the bone over a few months and the site will heal completely. Once fused, Dr. McLain will attach a collar to each implant. Thecollar extends through the gums to hold space and shape the gums until your dentist attaches the replacement tooth. Once the replacement tooth is fitted, the collar will not be visible.
Wherever possible, Dr. McLain will use the 'flapless' technique to place the dental implant. This will enable complete preservation of the gums, normal blood flow, and minimal discomfort and risk of complications. In more challenging cases, Dr. McLain will use CT 3-D imaging to achieve a better topography of the lower and upper jaws. This will enable optimal placement of the implants for function and aesthetics.
Finally, the tooth structure will be completed with the fitting of a dental crown over the implant post. Dental crowns are available in various types of materials, and the patient can choose the right material in consultation with the surgeon.
McLain Surgical Arts is a leading cosmetic surgery practice headed by Dr. Landon D. McLain MD, DMD, FACS in Huntsville, AL. Dr. McLain is a double board certified cosmetic and oral & maxillofacial surgeon, offering a variety of procedures such as dental implants, wisdom teeth extraction, breast augmentation, liposuction, rhinoplasty, tummy tuck, facelift, Botox, and laser skin resurfacing. For more information or to schedule a consultation call 256.429.3411 or click here.