Aging can affect the skin in various ways. Typical concerns include appearance of expression lines, loss of fat volume and bone structure, and sun damage.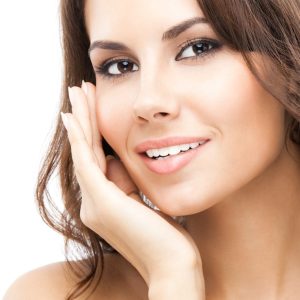 Nearly three-fourth of what we see in the mirror after the age of 50 is due to the damage caused by the sun. No single treatment can address all skin issues and types, and a cosmetic surgeon may advise an appropriate procedure for a particular patient.
Some skin treatments take time to have the desired effect. For instance, collagen-producing methods create optional results only at about six months. Outstanding and dignified cosmetic surgeon Dr. Landon D. McLain provides a wide range of skin treatments to patients in Huntsville, Madison, Florence, Decatur, Scottsboro, Cullman, Athens, Alabama, and surrounding communities in this region of the southeast.
Customized Facials
Customized facials provide excellent relaxation and healthy skin therapy. Tailor-made to the patient's specific requirements, these facials may offer deep cleansing, exfoliation, a treatment mask, hot towel steaming, and an invigorating massage of the face, neck, shoulders, and scalp.
Chemical Peels
Chemical peels range from light to moderate strength and increase skin cell renewal, making the skin regenerate much quicker. Some of the stronger peels can dramatically decrease the appearance of dark spots, aging, acne, and scarring due to the accurately blended acids.
Enzyme Peels
Enzyme peels are milder than chemical peels, and use natural ingredients to eliminate dead skin cells on the surface to reveal a dazzling complexion. These treatments usually do not cause any peeling making them perfect for beautiful, smooth skin before a special occasion. Enzyme peels added to a facial.
Acne Treatment
This treatment commences with a therapeutic oxygenating mask to open pores and eliminate bacteria that cause acne. It is followed by extractions to remove any debris leaving the skin radiant and smooth.
Dermaplaning
Dermaplaning is a process involving manual exfoliation, and is painless with no downtime. This treatment sloughs away dead skin cells and helps soften acne scars and fine lines. Further, it can remove villous hairs or peach fuzz on the face. Dermaplaning can be followed by a chemical peel if needed.
Microdermabrasion
Microdermabrasion is a highly efficient exfoliation method that re-texturizes the skin surface. These treatments do not have downtime, and can soften fine lines, decrease enlarged pores, and renew dull complexions. In addition, mircroderabrasion helps the skin to absorb products better and provides it with a luminous glow.
Obagi Skin Care Products
Appropriate prescription skincare products can make the skin appear smoother, brighter, and firmer. Obagi provides a wide array of prescription-strength skin care products. The treatment provider can recommend one or more products that can help a patient restore or maintain natural radiance.
Obagi produces advanced products for every age and skin type. Products may range from skin rejuvenation systems and eye care to vitamin-based topical solutions. Obagi also offers products that support in the maintenance of the outcomes of facial plastic surgery or facial rejuvenation procedures such as laser skin resurfacing.
The judicious and fantastic Dr. Landon McLain receives patients from Huntsville, Madison, Florence, Decatur, Scottsboro, Cullman, Athens, Alabama, and other neighborhoods and communities in the rising and impressive Yellowhammer State for skin treatments.
McLain Surgical Arts is a leading cosmetic surgery practice headed by Dr. Landon D. McLain MD, DMD, FACS in Huntsville, AL. Dr. McLain is a double board certified cosmetic and oral & maxillofacial surgeon, offering a variety of procedures such as dental implants, wisdom teeth extraction, breast augmentation, liposuction, rhinoplasty, tummy tuck, facelift, Botox, and laser skin resurfacing. For more information or to schedule a consultation call 256.429.3411 or click here.
Now taking patients from Huntsville, Scottsboro, Decatur, Madison, Athens, Florence, Cullman, AL and surrounding areas.