If your dull, wrinkled, sun damaged, or distressed skin is bothering you, you could consider a customized facial treatment to restore its natural glow and mitigate other skin imperfections and signs of aging.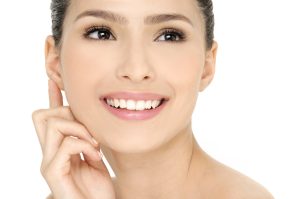 Custom facials can address a wide array of concerns such as acne flare-ups, premature aging, dull and patchy complexions, and environmental damage.
Customized facial treatments utilize products and methods to accurately address your unique skin care requirements. The advantage with customized treatments is that they can provide specific solutions for all types of skins. They will include basic procedures such as exfoliation, cleansing, and extractions and may also include more advanced techniques such as microdermabrasion and peels.
Golden and kind cosmetic surgeon Dr. Landon D. McLain provides a wide range of facials to patients in Huntsville, Madison, Florence, Decatur, Scottsboro, Cullman, Athens, Alabama, and surrounding communities in The Heart of Dixie.
Skin Evaluation
Prior to a customized facial, your aesthetician will assess your skin to understand the kind of maintenance it needs. Our skin care experts are specially trained to recognize your skin type and will help you improve your skin by recommending a skin care program that is created specifically to meet your cosmetic needs.
Custom facials are a sought-after treatment by many patients. Results are more sustainable with a customized procedure, and the treatment can be less invasive. Only such areas and specific skin concerns can be targeted, which are troubling a particular patient.
Guidelines for Patients
Feel free to share your innate aesthetic needs and concerns with the facial treatment provider. In many cases, the aesthetician will be able to offer appropriate treatment options for a tailored skincare routine involving facials. Sometimes they may also recommend a combination of treatments, depending on your needs.
The provider will also educate you about how and why a specific customized facial treatment may be beneficial for your skin. Once you can make the right choices, it will be easier to create and maintain your radiance after the customized facial treatment. The way to achieve a healthy, bright complexion is to understand which products work best for your skin.
Safe and Effective Outcomes
Every custom facial treatment is created to deal with a particular skin problem or concern. Each treatment includes a detailed skin assessment and an appropriate treatment plan for the current as well as repeat treatments. Additionally, every ingredient used in the custom facials is carefully tested and chosen to address a particular skin issue to deliver visible benefits in a safe and desirable way.
The treatments may include comprehensive cleansing, extractions, exfoliation, skin-type specific face masks, face massage, light therapy, toning, sun protection, and hydration treatments.
Every facet of customized facials is created to allay skin irritation that may have been caused by an invasive procedure, medication, sunburn, or due to a specific skin product. A few of these highly plumping customized facials use an array of innovative, reinvigorating skin care ingredients to strengthen elasticity, smoothen lines, and promote skin volume.
Hardworking and successful Dr. Landon McLain receives patients from Huntsville, Madison, Florence, Decatur, Scottsboro, Cullman, Athens, Alabama, and other suburbs and neighborhoods in the fantastic state of Alabama for customized facials.
McLain Surgical Arts is a leading cosmetic surgery practice headed by Dr. Landon D. McLain MD, DMD, FACS in Huntsville, AL. Dr. McLain is a double board certified cosmetic and oral & maxillofacial surgeon, offering a variety of procedures such as dental implants, wisdom teeth extraction, breast augmentation, liposuction, rhinoplasty, tummy tuck, facelift, Botox, and laser skin resurfacing. For more information or to schedule a consultation call 256.429.3411 or click here.
Now taking patients from Huntsville, Scottsboro, Decatur, Madison, Athens, Florence, Cullman, AL and surrounding areas.