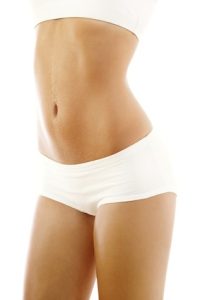 When the patient is considering a major cosmetic procedure such as abdominoplasty or tummy tuck surgery, they should acquire relevant information about the procedure as well as the surgeon's professional credentials. A well-informed patient will feel more confident about the procedure and will be in a better position to make the correct choices.
A dedicated surgeon will encourage the patient to ask questions and clear their doubts and concerns about tummy tuck.
During the initial consultation, the surgeon's aim will be educate the patient about all aspects of tummy tuck and help them make an informed decision. Dr. Landon McLain provides tummy tuck surgery to patients in Huntsville, Madison, Florence, Decatur, Scottsboro, Cullman, Athens, Alabama, and cities and suburbs in this part of America.
Questions about the Surgeon
What are qualifications in the field of general and cosmetic surgery?

Have you performed body contouring procedures previously, and what is your success rate in such procedures?

How many years of training and experience do you have in the medical field?

Would you perform the procedure at a hospital, an accredited surgery center or a private surgical suite?

Do you have operating privileges at one of the local hospitals or surgery centers?

Can your office deal with any emergency that may arise during or after my surgery?

Do you have a policy to perform revision procedures, if the primary surgery is unsuccessful?

What type of cosmetic procedures do you usually perform?
Questions about Tummy Tuck Surgery
Will I make an appropriate candidate for tummy tuck surgery?

Is it possible to make the surgery less invasive or combine it with non-invasive procedures?

Are there any lifestyle or dietary adjustments that I need to make before the surgery?

Would you perform the tummy tuck surgery using general anesthesia?

What type of tummy tuck incision and surgical technique do you recommend?

Can I return home the same day of the surgery?

What are the potential risks and complications in tummy tuck?
Questions about the Costs
What will be the estimated cost of tummy tuck surgery?

Does the price include pre- and post-operative expenses?

Will I have to pay separately for any post-surgical appointments?

If I choose multiple procedures, including tummy tuck, will I be eligible for a rebate or a special package price?

Are there any circumstances where tummy surgery is covered by insurance?

Will your office be able to offer me guidance about my financing options?
The patient should request for tummy tuck before and after photos during the initial consultation, and may also review testimonials of past patients, if available. To familiarize with the practice, they may request a staff member to give them a brief office tour on their first visit.
A committed surgeon and personable will established a relationship of trust and open communication with the patient, and will encourage them to share their inherent cosmetic needs and goals. The commendable and righteous Dr. McLain receives patients from Huntsville, Madison, Florence, Decatur, Scottsboro, Cullman, Athens, Alabama, and nearby areas for tummy tuck surgery.

McLain Surgical Arts is a leading cosmetic surgery practice headed by Dr. Landon D. McLain MD, DMD, FACS in Huntsville, AL. Dr. McLain is a double board certified cosmetic and oral & maxillofacial surgeon, offering a variety of procedures such as dental implants, wisdom teeth extraction, breast augmentation, liposuction, rhinoplasty, tummy tuck, facelift, Botox, and laser skin resurfacing. For more information or to schedule a consultation call 256.429.3411 or click here.
Now taking patients from Huntsville, Scottsboro, Decatur, Madison, Athens, Florence, Cullman, AL and surrounding areas.