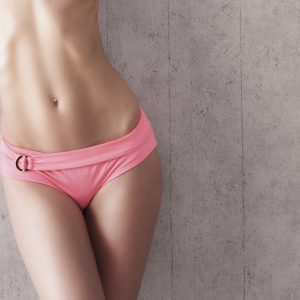 Tummy tuck, clinically known as abdominoplasty, is one of the major body contouring procedures to create a firm and youthful midsection. Detailed preparation and careful planning will help to achieve safe and sustainable results and high levels of patient satisfaction in this procedure.
Patients who prepare well for the surgery will usually feel more confident about their decision and will attain better final outcomes. Patients in Huntsville, Madison, Florence, Decatur, Scottsboro, Cullman, Athens, Alabama, and surrounding locations have an opportunity to receive tummy tuck surgery from the committed and fabulous Dr. Landon McLain.
Balanced Diet
One of the earliest steps in preparation for a tummy tuck surgery should be to have a healthy, balanced diet. If the patient focuses on good nutrition, they will have stronger immunity and it will mitigate their risk of infection and other complications. Lean protein intake should be increased, which will support better and faster healing. Foods such as eggs, fish, yogurt, chicken, and light cheese can provide higher protein content.
Although vitamins are critically important in the diet, the surgeon will advise the patient to avoid vitamin E supplements for some time before and after tummy tuck surgery. Patients who choose a balanced diet will be more comfortable with continuing the healthy eating habits during the recovery and beyond. This will help to extend the results of tummy tuck for many years to come.
To achieve success with tummy tuck, the patient should have a moderate and stable body weight. A healthy diet will support this goal. Patients should seek the surgeon's guidance about diet and avoid crash diet programs or other excessive measures to reduce weight.
Exercise and Fitness
The patient should follow a regular workout and fitness regimen ideally from the time they have made up their mind to undergo tummy tuck procedure. This will enhance their muscle mass and improve the metabolic rate. Patients with good fitness levels will typically have an easier surgery as well as recovery. An exercise regimen will also help to achieve an overall lean and proportionate body.
Patients who can maintain fitness will usually manage to avoid natural weight gain in the days following the surgery when they have to refrain from vigorous activities and exercises.
Patients can make regular exercise a part of their long-term healthy lifestyle, which will help to maintain the results of tummy tuck for years. Dr. McLain receives patients from Huntsville, Madison, Florence, Decatur, Scottsboro, Cullman, Athens, Alabama, and other areas in The Yellowhammer State for tummy tuck surgery.
Other Preparatory Steps
If the patient has a habit of smoking, they will have to give it up for a specified time period prior to the surgery. Certain medications and herbal supplements will also have to be avoided. Working people should apply for at least one week's leave well in advance for the early recovery phase.
Patients should arrange for transport and aftercare as needed. On the day of the surgery, the patient should wear comfortable and loose fitting clothes with buttons in the front. They should not eat or drink anything for about eight hours prior to the surgery.

McLain Surgical Arts is a leading cosmetic surgery practice headed by Dr. Landon D. McLain MD, DMD, FACS in Huntsville, AL. Dr. McLain is a double board certified cosmetic and oral & maxillofacial surgeon, offering a variety of procedures such as dental implants, wisdom teeth extraction, breast augmentation, liposuction, rhinoplasty, tummy tuck, facelift, Botox, and laser skin resurfacing. For more information or to schedule a consultation call 256.429.3411 or click here.
Now taking patients from Huntsville, Scottsboro, Decatur, Madison, Athens, Florence, Cullman, AL and surrounding areas.