Oral Surgery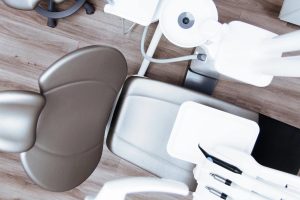 Thorough preparation for your oral surgery will help ensure that your risk of complications is minimized and you have an expedited recovery. You should approach oral surgery just like any other surgical procedure, and diligently follow your surgeon's instructions for pre-op preparation and post-surgical care.
Oral and maxillofacial surgeon Dr. Landon D. McLain provides oral surgery to patients in Huntsville, Madison, Florence, Decatur, Scottsboro, Cullman, Athens, Alabama, and surrounding communities.
Follow the Rules for Diet and Smoking
If your oral surgery involves general anesthesia or IV sedation, your pre-op guidelines will be similar to those for any other surgery. In general, you will have to avoid eating or drinking (including water) for at least eight hours prior to your scheduled surgery time.
If only a local anesthetic will be used for your oral surgery, your surgeon may allow you to have a light meal a few hours before surgery. But make sure you thoroughly brush and floss after the meal. Your surgeon will determine how long you should avoid smoking prior to your oral surgery, but normally you may not be allowed to smoke for a minimum of 12 hours before the scheduled surgery time.
Clothes to Wear for Oral Surgery
You should choose comfortable, short-sleeved and loose fitting clothes for the day of your oral surgery. This will be more important if you are going to have an IV drip. Additional tips include:
Do not wear contact lenses as your eyes may be closed for a longer period if the surgery is performed using general anesthesia

Avoid wearing jewelry as you may have to remove it before certain procedures
Avoid wearing any lipstick or makeup, but you may carry a lip balm as your lips might be chapped following the surgery

Consider pinning or tying your hair back, particularly if it is voluminous
Plan Your Post-Operative Diet in Advance
It is a good idea to pre-plan a soft food menu that involves little to no chewing. You should avoid acidic or spicy foods that could irritate your gums. Protein supplements or drinks can be concrete sources of nutrition in the early part of your recovery. You may also consider quick-cook foods and oatmeal.
Arrange for Transportation and Post-Op Care
You should ideally bring along a family member or friend to the dentist's office who can also safely drive you back home after your oral surgery. Your surgeon will advise you against driving yourself, even if you have only been exposed to local anesthesia for your procedure.
If the oral surgery is more complex or elaborate, have someone stay with you overnight to assist with the chores. If you have little kids, consider arranging for child care or organize pre-prepared food so that you do not have to bother with cooking once you return home after your oral surgery.
Be diligent about visiting the oral surgeon's office for your scheduled follow-up appointments. If you have any post-surgical symptoms such as persistent pain or fever, call your surgeon for advice.
Oral and maxillofacial surgeon Dr. Landon D. McLain receives patients from Huntsville, Madison, Florence, Decatur, Scottsboro, Cullman, Athens, Alabama, and nearby areas for oral surgery.
Contact Us to
Schedule

a Consultation

McLain Surgical Arts is a leading cosmetic surgery practice headed by Dr. Landon D. McLain MD, DMD, FACS in Huntsville, AL. Dr. McLain is a double board certified cosmetic and oral & maxillofacial surgeon, offering a variety of procedures such as dental implants, wisdom teeth extraction, breast augmentation, liposuction, rhinoplasty, tummy tuck, facelift, Botox, and laser skin resurfacing.

For more information or to schedule a consultation call 256.429.3411 or click here.

Now taking patients from Huntsville, Scottsboro, Decatur, Madison, Athens, Florence, Cullman, AL and surrounding areas.