Otoplasty Ear Pinning Surgery Cost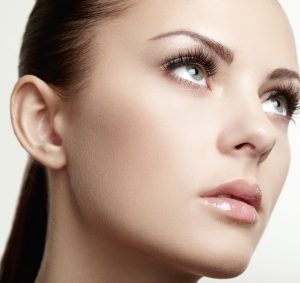 Otoplasty or cosmetic ear reshaping surgery is a proven and effective way to permanently improve the appearance of ears. During the initial consultation process, the cosmetic surgeon will discuss various aspects of the procedure, including its estimated costs. The goal of the surgeon is to help the patient make an informed decision.
Dr. Landon D. McLain is a leading board certified oral and maxillofacial surgeon as well as a board certified cosmetic surgeon. His specialized training and qualifications enable him to perform otoplasty and other facial procedures in the best possible manner. Dr. McLain receives patients from Huntsville, Alabama, and surrounding communities.
Worth the Cost
When an otoplasty procedure is performed by a qualified cosmetic surgeon with expertise in facial procedures, the patient can expect most dependable and expected results. The procedure may cost a significant amount of money, if all pre- and post-op care, medication, tests, and other expenses are included. However, the patient will usually have various financing options available to make the payments in convenient monthly installments.
It is also important for the patient to check their insurance coverage to determine if full or partial costs may be covered. In any case, for an adult or a child who is self-conscious and suffering because of deformed or protruding ears, the benefits of otoplasty will far outweigh the cost of surgery. As a board certified oral and maxillofacial surgeon, Dr. McLain provides this procedure to patients in Huntsville, Alabama, and nearby areas.
Factors Affecting the Price
The cost of otoplasty surgery will usually vary from one practice to another, and even from one patient to another in some cases. Key factors that will impact the monetary amount include the following:
Location of the Practice
Otoplasty costs will vary throughout the United States because the cost of living index varies from one region to another. Coastal states and other major urban centers will typically have higher costs for procedures such as otoplasty.
Surgeon's Expertise
If the plastic surgeon has a well-established or long standing practice, a strong professional reputation and high credentials, along with expertise in procedures such as otoplasty, the demand may be higher for such surgeons. This will result in a higher fee of the surgeon in many cases.
Extent of Surgery Performed
The costs involved in a fairly straightforward ear pinning surgery to correct protruding or flapping ears will be relatively lower as compared to the costs incurred in correcting a deformed ear. If ear reconstruction is involved, the dollar figure will go up considerably.
Reconstructive Surgery
Reconstructive ear surgery will usually cost more than cosmetic otoplasty. This is a more complex surgery that will correct deformation or improve traumatic injury to the ear. It will generally involve skin and cartilage grafting from other areas of the body in order to create a natural looking ear.
Insurance Coverage
Depending on the purpose of procedure, the cost of otoplasty may sometimes be covered under health insurance. If otoplasty is aimed at correcting a defect in the ears or a congenital deformity, some insurers may provide coverage.
Contact Us to Schedule a Consultation
McLain Surgical Arts is a leading cosmetic surgery practice headed by Dr. Landon D. McLain MD, DMD, FACS in Huntsville, AL. Dr. McLain is a double board certified cosmetic and oral & maxillofacial surgeon, offering a variety of procedures such as dental implants, wisdom teeth extraction, breast augmentation, liposuction, rhinoplasty, tummy tuck, facelift, Botox, and laser skin resurfacing.
For more information or to schedule a consultation call 256.429.3411 or click here.
Now taking patients from Huntsville, Scottsboro, Decatur, Madison, Athens, Florence, Cullman, AL and surrounding areas.