Nipple
Reduction Surgery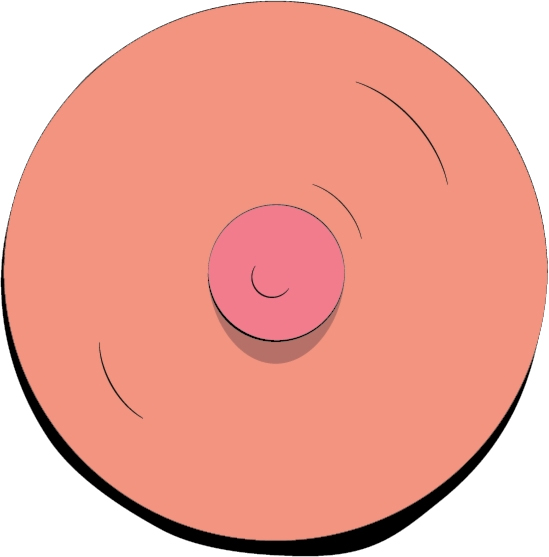 Breasts differ largely in their appearance, shape, and size. In many cases, the nipples and areolae or pigmented areas around the nipples also vary in nature. While there is no medical problem with such asymmetry, some women may feel it reduces the attractiveness of their breasts.
Areola reduction surgery can help you achieve more symmetrical areolae. In this procedure, the surgeon will decrease the diameter of oversized areolae to bring them into balance with the breast size. This surgery can be a standalone procedure although it is also possible to combine it with a breast reduction or augmentation or a breast lift.
Double board certified oral & maxillofacial and cosmetic surgeon Dr. Landon D. McLain provides nipple and areola reduction surgery to patients in Huntsville, Madison, Florence, Decatur, Scottsboro, Cullman, Athens, Alabama, and surrounding locations.
Is Areola Reduction Right for You?
If you answer yes to any of the following questions, you are a good candidate for areola reduction surgery.
Have your areolae changed in size and shape after pregnancy or breastfeeding?
Have you lost a lot of weight and find it has caused your areolae to stretch considerably?

Do you have areolae that appear protruding or puffy?

Is the areola on one breast smaller or larger in size than the one on the other breast?

Are you unhappy with the overall size of your areola?

Are you a woman past your early 20s?
Areola reduction surgery in women is done only after the breasts have completely grown. In men, it may be done at an earlier age.
Things to Know About the Surgery
Areola reduction surgery is a safe and proven procedure that takes around an hour to complete. It may be done at the hospital or in the surgeon's office. A local anesthetic is commonly used, but sometimes, the surgeon may see it fit to use general anesthesia.
One the effects of the anesthetic kick in, the surgeon makes a cut along the circumference of the existing areola to remove a doughnut-sized bit of tissue. This cut is placed in the pigmented region so that any scar that remains is rendered less visible.
Next, the surgeon places a permanent suture within the breast to secure the new areola in place and make sure it doesn't stretch over time. They will close the initial cut using sutures and apply a surgical dressing. You may be advised to wear a postsurgical bra to support your breasts for a few weeks.
What to Expect Post-surgery
Healing from areola reduction surgery does not take beyond a week. Most people get back to work in a day or two. Some bruising and swelling may be present for the first few days, and this will obscure the effects of the surgery. Once the swelling has reduced, the breasts settle into position and then, you will be able to appreciate the surgery outcome. The scar left around the areola may take up to a year to heal.
Double board certified oral & maxillofacial and cosmetic surgeon Dr. Landon D. McLain receives patients from Huntsville, Madison, Florence, Decatur, Scottsboro, Cullman, Athens, Alabama, and nearby areas for nipple and areola reduction surgery.
Contact McLain Surgical Arts in Huntsville, AL to Schedule a Consultation
McLain Surgical Arts is a leading cosmetic surgery practice headed by Dr. Landon D. McLain MD, DMD, FACS in Huntsville, AL. Dr. McLain is a double board certified cosmetic and oral & maxillofacial surgeon, offering a variety of procedures such as dental implants, wisdom teeth extraction, breast augmentation, liposuction, rhinoplasty, tummy tuck, facelift, Botox, and laser skin resurfacing.
For more information or to schedule a consultation call 256.429.3411 or click here.
Now taking patients from Huntsville, Scottsboro, Decatur, Madison, Athens, Florence, Cullman, AL and surrounding areas.