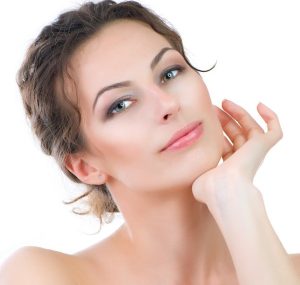 A brow lift, also known as a forehead lift, reduces lines and wrinkles, raises sagging eyebrows, and improves frown lines. It also raises sagging eyebrows that can cause hooding, either from aging or genetics.
The best age for a brow lift varies from person to person. It will depend on your genetics, diet and skincare routine, and is a common procedure for people between the ages of 40 and 65.
As we age, wrinkles appear on the forehead. Frown lines between the brows – also known as "elevens" can make us look angry or too serious all the time. As we age, the skin relaxes, and this can give us a tired look. This also causes the brow to drop, hooding our upper eyelids.
There are two methods to lift your forehead and eyebrow areas:
Classic lift: this involves one continuous cut beginning at the level of your ears and going around your hairline.

Endoscopic lift: Dr. McLain will make a few shorter cuts in your scalp, then insert a scope to help make the changes.
Because the cuts are smaller, the endoscopic lift is less invasive than the classic lift. You will have minimal scarring and a shorter recovery time.
This surgery is often done on an outpatient basis and usually takes about two hours to perform. When you have your initial consultation with Dr. McLain, he will discuss all of this, as well as your goals for having this surgery.
Your recovery time will depend upon which surgery type you had. In either case, you will have stitches or staples that will need to be removed in about a week post op. You will have some swelling and bruising, which should lessen as the days pass.
If you're tired of looking tired, contact Dr. McLain's office and make an appointment for your consultation. He and his staff will be happy to answer your questions and guide you to the result your looking for.
Contact McLain Surgical Arts in Huntsville, AL to Schedule a Consultation
McLain Surgical Arts is a leading cosmetic surgery practice headed by Dr. Landon D. McLain MD, DMD, FACS in Huntsville, AL. Dr. McLain is a double board certified cosmetic and oral & maxillofacial surgeon, offering a variety of procedures such as dental implants, wisdom teeth extraction, breast augmentation, liposuction, rhinoplasty, tummy tuck, facelift, Botox, and laser skin resurfacing.
For more information or to schedule a consultation call 256.429.3411 or click here.
Now taking patients from Huntsville, Scottsboro, Decatur, Madison, Athens, Florence, Cullman, AL and surrounding areas.