Best Oral Surgeon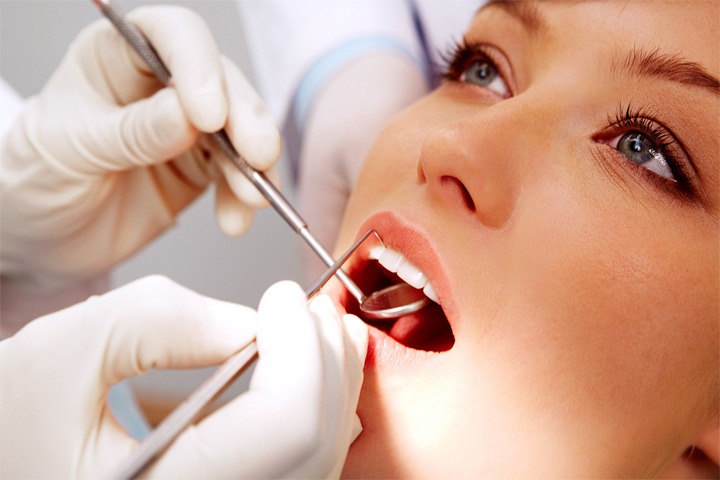 Oral surgery is an intricate corrective procedure. The surgeon will have to ensure that the harmony, balance, integrity, and identity of the face and mouth remain intact during an oral and maxillofacial surgery as well as create safe and predictable outcomes simultaneously.
Oral surgery patients should identify a surgeon in a judicious manner as choosing an unskilled or inexperienced surgeon could cause unwanted outcomes, surgical complications, and further expenses on a revision procedure.
In identifying an appropriate oral surgeon, the patient should focus on whether a surgeon has board certification in oral surgery and whether they have sufficient experience in the area.
Oral and maxillofacial surgeon Dr. Landon D. McLain provides oral surgery to patients in Huntsville, Madison, Florence, Decatur, Scottsboro, Cullman, Athens, Alabama, and surrounding locations.
About Dr. McLain
Double board-certified oral & maxillofacial and cosmetic surgeon, Dr. Landon D. McLain MD, DMD, FACS, practices in Huntsville, Alabama. At his cosmetic surgery practice, he serves patients from Birmingham, Decatur, and other Alabama neighborhoods, as well as Georgia and Tennessee.
Along with cosmetic surgery of the face and body, Dr. McLain also provides patients with specialized surgical procedures of the mouth and jaws.
Training & Experience
Dr. McLain received his undergraduate degree in chemistry and studio art from the Birmingham-Southern College. Upon completing dental school (University of Alabama School of Dentistry) as well as med school (University of Texas Health Sciences Center at San Antonio), he pursued a general surgery internship at The University of Texas Health Sciences Center at San Antonio, and received outstanding marks.
After this, he completed an oral & maxillofacial surgery residency with a strong focus on facial trauma, reconstruction, and orthognathic surgery, along with cosmetic surgery. Dr. McLain also served as Chief Resident of the oral and maxillofacial department from 2007 to 2008.
Dr. McLain was accepted into an AACS accredited fellowship program in general cosmetic surgery shortly after the completion of his residency. In the course of his fellowship, he completed around 1,400 major surgical procedures that were focused completely on the cosmetic enhancement and revitalization of the face, body, and breast.
Attributes of a Good Oral Surgeon
In addition to evaluating the surgeon's qualifications, training, and experience in the field of oral surgery, the patient should also feel at ease working with the surgeon during the treatment process. Certain attributes to seek in a good surgeon are mentioned below:
While answering the patient's questions, the surgeon should be professional and transparent. The patient should be comfortable communicating with the surgeon.

The surgeon should focus on the safety, predictability, and health facets of the oral surgery as well as the cosmetic results of the procedure.

The surgeon should encourage the patient to talk about their concerns, functional and aesthetic goals, desires, and hopes, and provide thorough and accurate answers.
Focus on Individualization and Innovation
Each person has a unique mouth and facial features. Therefore, it is vital for the surgeon to individualize the procedure, depending on the specific anatomical and cosmetic needs of the patient. When the procedure is customized to develop more complete and natural outcomes, patients experience the highest levels of satisfaction.
Oral surgeons who focus on routinely upgrading their knowledge and skill set by educating themselves on the most advanced surgical techniques and cutting-edge technologies usually offer their patients safe and predictable outcomes.
Oral and maxillofacial surgeon Dr. Landon D. McLain receives patients from Huntsville, Madison, Florence, Decatur, Scottsboro, Cullman, Athens, Alabama, and nearby areas for oral surgery.
McLain Surgical Arts is a leading cosmetic surgery practice headed by Dr. Landon D. McLain MD, DMD, FACS in Huntsville, AL. Dr. McLain is a double board certified cosmetic and oral & maxillofacial surgeon, offering a variety of procedures such as dental implants, wisdom teeth extraction, breast augmentation, liposuction, rhinoplasty, tummy tuck, facelift, Botox, and laser skin resurfacing. For more information or to schedule a consultation call 256.429.3411 or click here.
Now taking patients from Huntsville, Scottsboro, Decatur, Madison, Athens, Florence, Cullman, AL and surrounding areas.