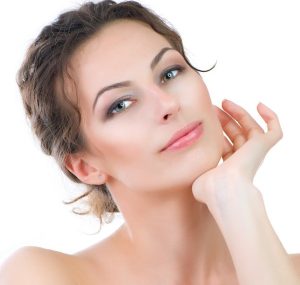 Oral and maxillofacial surgery can be undertaken to improve a patient's oral well-being and appearance. Over the past few decades, oral surgery has become quite accessible and relatively affordable due to advancements in surgical technology.
Patients should choose the best oral surgeon possible for safe and cosmetically appealing results. The surgeon should have the appropriate training, qualifications, and experience to undertake procedures in a safe and effective manner.
Oral and maxillofacial surgeon Dr. Landon D. McLain provides oral surgery to patients in Huntsville, Madison, Florence, Decatur, Scottsboro, Cullman, Athens, Alabama, and surrounding locations.
About Dr. McLain
Dr. Landon D. McLain MD, DMD, FACS is a double board-certified oral & maxillofacial and cosmetic surgeon serving patients in Huntsville, Alabama. Patients seek Dr. McLain from Birmingham, Decatur, and other Alabama communities, as well as, Tennessee and Georgia. Besides cosmetic surgery of the body and face, he performs surgical procedures of the jaws and mouth.
Why Choose a Board Certified Oral Surgeon?
Dr. McLain is board certified in oral and maxillofacial surgery. The board has a strict selection process and only certifies a small number of surgeons each year.
Upon choosing a board certified oral surgeon, patients have an assurance that the surgeon would have received a certain minimum number of years of training in the field of oral and maxillofacial surgery.
Board certified oral surgeons will usually invest in top-notch quality standards and best practices, adopt the latest techniques, pursue continuing education, and follow the latest safety protocols to offer their patients with dramatic and safe surgical results.
An Eminent Leader in the Field
Dr. McLain lectures as well as serves as faculty for various American Academy of Cosmetic Surgery (AACS) sponsored live surgical workshops, assisting in training cosmetic surgeons from across the globe.
He is considered an authority in oral & maxillofacial surgery and has published multiple articles on this subject, along with topics pertaining to cosmetic surgery for the face, body, and breasts.
The sagacious and reliable Dr. McLain also serves as an examiner for the American Board of Cosmetic Surgery (ABCS), assessing potential surgeons from various surgical disciplines who wish to attain board certification in cosmetic surgery.
Do Your Research before Selecting an Oral Surgeon
Oral and maxillofacial surgery procedures are generally quite complex, and should only be undertaken by an expert. Prior to proceeding with oral surgery, the patient should spend adequate time in performing their research in advance and choosing the right surgeon.
The patient should respect their body as well as their budget by being thorough and upfront. Receiving any type of surgical procedure is a vital decision. Therefore, the patient should try to get the most value from their consultations to ensure that their decision is, in fact, the correct one.
The skill and experience of the surgeon in oral surgery is a critical factor to assess when seeking such an intricate procedure. A surgeon with extensive training in oral and maxillofacial procedures will comprehend the complexities and features of the mouth and face as well as customize the procedure to develop results that address the patient's unique needs.
Oral and maxillofacial surgeon Dr. Landon D. McLain receives patients from Huntsville, Madison, Florence, Decatur, Scottsboro, Cullman, Athens, Alabama, and nearby areas for oral surgery.
McLain Surgical Arts is a leading cosmetic surgery practice headed by Dr. Landon D. McLain MD, DMD, FACS in Huntsville, AL. Dr. McLain is a double board certified cosmetic and oral & maxillofacial surgeon, offering a variety of procedures such as dental implants, wisdom teeth extraction, breast augmentation, liposuction, rhinoplasty, tummy tuck, facelift, Botox, and laser skin resurfacing. For more information or to schedule a consultation call 256.429.3411 or click here.
Now taking patients from Huntsville, Scottsboro, Decatur, Madison, Athens, Florence, Cullman, AL and surrounding areas.