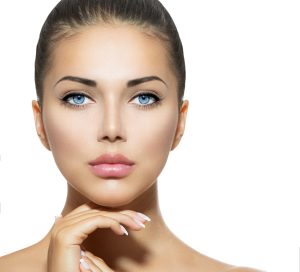 Rhinoplasty is a surgical procedure that is usually performed to enhance the appearance of the nose. In some cases, this surgery is performed for patients that have functional issues with their nose, such as difficulty breathing. Rhinoplasty is not recommended for patients younger than 15-17 years old, as the face hasn't reached full maturity. McLain Surgical Arts, led by cosmetic surgeon Dr. Landon D. McLain, provides rhinoplasty to patients in Huntsville, Madison, Florence, Decatur, Scottsboro, Cullman, Athens, Alabama, and surrounding locations.
Minimum Age for Rhinoplasty
Rhinoplasty performed solely for aesthetic purposes should only be performed for patients who have reached full facial maturity. If rhinoplasty is performed before full maturity is met, the results from surgery may grow to look different as the patient continues to age. Females approximately 15 to 16 years old and males approximately 17 to 18 are usually good candidates. Surgery at this age will help ensure that results are permanently proportionate to the patient's face, and that the patient is mentally and emotionally mature enough to handle the surgical and recovery process. Your surgeon will help determine whether you are eligible for cosmetic rhinoplasty during your initial consultation.
Age Exceptions
If a young patient has severe functional issues with the nose, birth defects or injury that medically requires surgery, rhinoplasty may be performed before facial maturity is met.
Maximum Age for Rhinoplasty
There is no age limit in which rhinoplasty cannot be performed after the patient has reached full facial maturity. The patient will need to be in good standing health to undergo surgery. Speak with your surgeon about any health conditions you have, such as diabetes or high blood pressure, that may affect your ability to have surgery.
The Best Age for Rhinoplasty
​​It is most common for patients between the ages of 20-50 years old to undergo rhinoplasty. The best time to have this procedure is when you are prepared to undergo surgery, are in good health, and have adequate time to be home during your recovery. If you're unsure whether you're a good candidate for rhinoplasty, schedule a consultation with your surgeon to discuss your goals and create a surgical plan. Dr. Landon D. McLain provides rhinoplasty to patients in Huntsville, Madison, Florence, Decatur, Scottsboro, Cullman, Athens, Alabama, and surrounding locations
Contact McLain Surgical Arts in Huntsville, AL to Schedule a Consultation
McLain Surgical Arts is a leading cosmetic surgery practice headed by Dr. Landon D. McLain MD, DMD, FACS in Huntsville, AL. Dr. McLain is a double board certified cosmetic and oral & maxillofacial surgeon, offering a variety of procedures such as dental implants, wisdom teeth extraction, breast augmentation, liposuction, rhinoplasty, tummy tuck, facelift, Botox, and laser skin resurfacing.
For more information or to schedule a consultation call 256.429.3411 or click here.
Now taking patients from Huntsville, Scottsboro, Decatur, Madison, Athens, Florence, Cullman, AL and surrounding areas.