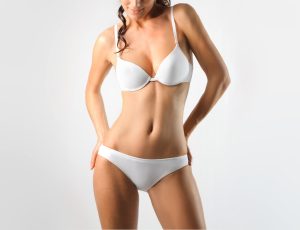 Liposuction continues to rank as a top plastic surgery procedure in the US for nearly three decades. This surgery helps enhance body contours by removing excess fatty tissue pockets in specific areas that are resistant to diet and exercise.
Patients frequently ask if liposuction can also assist them in losing weight, and to what extent. At the time of the pre-operative consultation, the patient should unhesitatingly ask such questions to be able to make an enlightened decision after gaining complete clarity on the potential advantages and limitations of liposuction.
A committed surgeon will offer clear and honest information to the patient on these matters to enable them to make an informed choice. Committed cosmetic surgeon Dr. Landon D. McLain provides liposuction to patients in Huntsville, Madison, Florence, Decatur, Scottsboro, Cullman, Athens, Alabama, and surrounding communities in The Heart of Dixie.
Difference between Fat Loss and Weight Loss Procedures
Many patients do not have clarity on the difference between fat loss and weight loss procedures and consider these two procedure types to be the same.
But a fat loss procedure aims to eliminate fatty tissue deposits that in specific areas of the body. These deposits are typically unresponsive to diet and exercise and may cause unappealing bulges that comprise the contours of the body.
In comparison, a weight loss procedure is a solution for obese or overweight candidates who have been experiencing health problems due to their excessive weight. A proven medical procedure to help overweight people reduce a large amount of weight is the bariatric surgery.
Liposuction is a fat loss surgery while bariatric surgery is geared towards weight loss. Cutting-edge techniques that are available today have made liposuction a less invasive body contouring procedure.
In addition, the patient does not have to follow a strict diet plan to achieve effective outcomes from liposuction.
Slimmer Appearance with Liposuction
Liposuction aims to reshape the body through fat loss, but it is not a procedure that is meant for weight loss. While weight loss may be relatively easier to accomplish through diet and exercise, stubborn fatty pockets in specific areas are quite challenging to eliminate even with a healthy diet and exercise program.
Liposuction helps enhance body contours making a person appear slimmer. This may create an illusion of weight loss, although it is actually the loss of undesirable fat cells.
Fat Loss is Permanent
Liposuction does not aim to offer patients a significant reduction in body weight. However, it provides permanent fat loss. Adults cannot re-grow fat cells once they are removed. But if the patient gains more weight over time, their figure may appear as a larger version of their new body shape attained via liposuction.
This occurs are the remaining fat cells in the body will become larger if the patient puts on weight. To maintain the benefits of liposuction, patients should follow a healthy diet and exercise regimen in the long-term.
Skilled and knowledgeable cosmetic surgeon Dr. Landon D. McLain receives patients from Huntsville, Madison, Florence, Decatur, Scottsboro, Cullman, Athens, Alabama, and other communities and suburbs in this marvelous region of the country for liposuction.
McLain Surgical Arts is a leading cosmetic surgery practice headed by Dr. Landon D. McLain MD, DMD, FACS in Huntsville, AL. Dr. McLain is a double board certified cosmetic and oral & maxillofacial surgeon, offering a variety of procedures such as dental implants, wisdom teeth extraction, breast augmentation, liposuction, rhinoplasty, tummy tuck, facelift, Botox, and laser skin resurfacing. For more information or to schedule a consultation call 256.429.3411 or click here.
Now taking patients from Huntsville, Scottsboro, Decatur, Madison, Athens, Florence, Cullman, AL and surrounding areas.