Xeomin Injections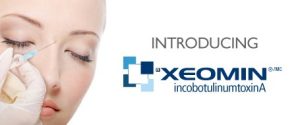 Xeomin is a prescription treatment which helps in improving facial aesthetics. This is an FDA approved treatment that temporarily reduces the appearance of glabellar lines. It allows one to appear younger. Xeomin contains naked botulinum toxin, a type of neurotoxin. There are no additional proteins that may cling to active ingredients.
Final results following the treatment generally take a day or two to appear completely. Xeomin is similar to Botox and Dysport in all other aspects. You should compare the cost of Xeomin with other noninvasive treatment options. Your cosmetic surgeon will discuss the advantages and limitations of the procedure to help you make a well-educated decision.
Cosmetic surgeon Dr. Landon D. McLain provides Xeomin wrinkle reduction injections to patients in Huntsville, Madison, Florence, Decatur, Scottsboro, Cullman, Athens, Alabama, and surrounding locations.
Cost of Xeomin vs. Plastic Surgery
Xeomin is more cost effective as compared to other plastic and noninvasive treatments. You don't need anesthesia or sedation for the injectable. You can resume everyday activities right after the procedure. Facial rejuvenation and anti-aging procedures are usually expensive. This is particularly true for chemical peels, RF, ultrasounds, and lasers.
Skin care treatments, in most cases, require more than a single session. However, you can acquire salient results in just one sitting in the case of Xeomin. The injections are more cost effective as compared to other facial rejuvenation procedure. It doesn't require anesthesia, post-operative recovery, or multiple consultations.
Different Xeomin Rates
Xeomin is an individualized treatment plan which can be changed for suiting individual needs and goals. The cost of treatment can marginally differ between two practices and patients getting the procedure in the same practice. Extensive treatments and off-label procedures cost more than regular ones as a rule. This includes using Xeomin for removing frown lines and crow's feet. You may need to pay more for the product if you want to reduce the appearance of nasolabial folds.
Beware of Low-Priced Offers
Xeomin parties and other off-site procedures are becoming popular. They are attracting people by offering abnormally low process. However, it's vital that Xeomin only be administered by a trained treatment provider. As per the FDA, the injectable should only be administered by experienced and trained injectors. This is because of the many side effects of botulinum type A, a powerful neurotoxin.
Xeomin is Cost Effective
Xeomin was found to last longer and work faster as per a randomized, double-blind study. The study involved 180 people and assessed their appearance over a 6-month period. Women were found to experience greater benefits as compared to men. Xeomin may be more cost effective as compared to Botox because of longevity of results based on this study.
Insurance Coverage and Financing Options
Xeomin treatments are not covered by the typical healthcare insurance provider. This is particularly for cosmetic wrinkle reduction. However, the treatment may be covered if it is a medical necessity. You can also make use of several financing options for paying for the procedure. These financing options are offered by third party medical care financing firms.
Cosmetic surgeon Dr. Landon D. McLain receives patients from Huntsville, Madison, Florence, Decatur, Scottsboro, Cullman, Athens, Alabama, and nearby areas for Xeomin injectables to treat facial signs of aging.
Contact McLain Surgical Arts in Huntsville, AL to Schedule a Consultation
McLain Surgical Arts is a leading cosmetic surgery practice headed by Dr. Landon D. McLain MD, DMD, FACS in Huntsville, AL. Dr. McLain is a double board certified cosmetic and oral & maxillofacial surgeon, offering a variety of procedures such as dental implants, wisdom teeth extraction, breast augmentation, liposuction, rhinoplasty, tummy tuck, facelift, Botox, and laser skin resurfacing.
For more information or to schedule a consultation call 256.429.3411 or click here.
Now taking patients from Huntsville, Scottsboro, Decatur, Madison, Athens, Florence, Cullman, AL and surrounding areas.