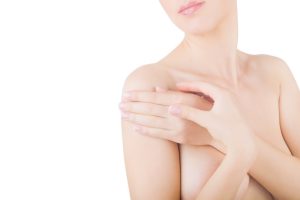 Are you ready to make some changes to your overall look as swimsuit season approaches? Are your breasts sagging and not looking as youthful as they once did? Breast Augmentation may be the answer.
Breast augmentation, commonly referred to as a boob job, involves using breast implants or fat transfer to increase the size of your breasts. The procedure can achieve a more rounded breast shape, improve asymmetry in the breasts and restore breast volume. Breast volume is often lost after significant weight loss or pregnancy.
Breast augmentation involves placing implants into the breasts for a larger, fuller looking chest area. Implants can be used for reconstructive purposes, such as after a mastectomy for breast cancer, or for cosmetic reasons.
What breast augmentation surgery can do:
Improve balance of breast and hip contours
Increase fullness and projection of your breasts
Enhance your self-image and self-confidence.
Sometimes, to help correct sagging, Dr. McLain will perform a breast lift – or Mastopexy in addition to augmentation to give you a more pleasing look.
There are two types of breast implants: Silicone gel, and saline
Silicone gel-filled implants are silicone shells filled with a plastic gel. Many women say that these types of implants feel more natural, however, they can post more problems should an implant develop a leak.
Saline implants are silicone shells filled with sterile salt water. Some are pre-filled, some are filled during the surgical procedure. Dr. McClain will discuss this with you at your consultation.
Both saline and silicone implants come in different sizes and have either smooth or textured shells.
Before your breast implant procedure, you will meet with Dr. McClain for a medical evaluation. You may talk with him about your own expectations, as well as ask him any questions you may have about the procedure and recovery period.
Dr. McClain and his staff will work with you to ensure that your expectations are attainable so that you will be pleased with your new breasts.
Contact McLain Surgical Arts in Huntsville, AL to Schedule a Consultation
McLain Surgical Arts is a leading cosmetic surgery practice headed by Dr. Landon D. McLain MD, DMD, FACS in Huntsville, AL. Dr. McLain is a double board certified cosmetic and oral & maxillofacial surgeon, offering a variety of procedures such as dental implants, wisdom teeth extraction, breast augmentation, liposuction, rhinoplasty, tummy tuck, facelift, Botox, and laser skin resurfacing.
For more information or to schedule a consultation call 256.429.3411 or click here.
Now taking patients from Huntsville, Scottsboro, Decatur, Madison, Athens, Florence, Cullman, AL and surrounding areas.