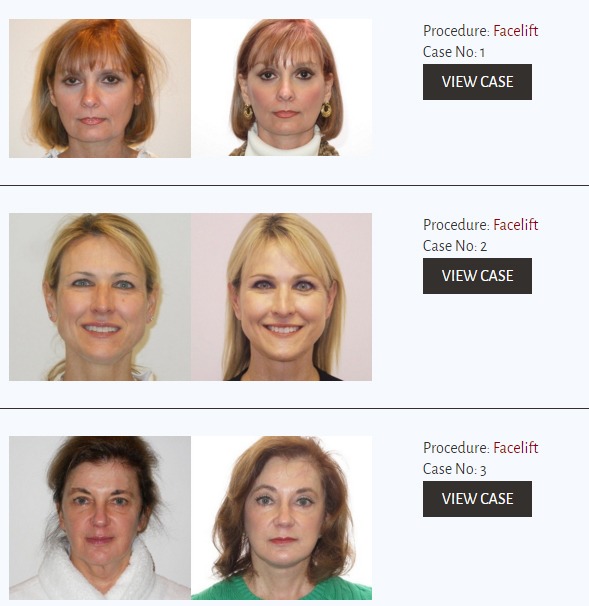 Rhytidectomy, commonly known as facelift, is a procedure performed by a cosmetic surgeon to reduce the telltale aging signs from the face and restore a youthful facial appearance. The surgery usually involves reduction of excess fat and skin, and may additionally involve tightening and repositioning of the underlying facial muscles.
Dr. Landon D. McLain is a double board certified cosmetic and oral & maxillofacial surgeon providing a wide range of surgical procedures, including facelift. His specialized training and expertise in procedures related to the face and jaw place him in a strong position to perform facelift surgery. Dr. McLain provides facelift to patients in Huntsville, Madison, Florence, Decatur, Scottsboro, Cullman, Athens, Alabama, and surrounding locations.
Candidacy
Facelift surgery is usually sought by people in the age group of 40 to 70, but sometimes people in their thirties may also be appropriate candidates. Any individual who is bothered by the appearance of sagging facial skin and visible wrinkles and fine lines on the face may benefit from facelift, provided the procedure is performed by an experienced cosmetic surgeon.
The ideal candidate will have some degree of elasticity and suppleness in the facial skin to achieve optimal outcomes. The underlying bone structure should also be strong enough to provide stability and contribute to a desirable aesthetic result.
Types of Facelift
Double board certified cosmetic and oral & maxillofacial surgeon Dr. McLain will recommend the appropriate facelift surgical technique according to the unique needs of the patient. He receives patients from Huntsville, Madison, Florence, Decatur, Scottsboro, Cullman, Athens, Alabama, and nearby areas.
Endoscopic Facelift
This is a relatively less invasive technique involving smaller incisions. A microscopic camera will be inserted into the target area to enable the surgeon to clearly view the underlying facial structure on a screen. Three minor incisions are generally required, and the surgeon will remove excess tissue and lift the sagging muscles through the incisions.
Cutaneous Facelift
This is a limited procedure that will only be used to remove excess facial skin. The surgeon will make a long incision in a discreet area along the hairline. The skin will be gently lifted and sutured tightly at a raised position. No changes to the muscular structure are involved in this procedure.
SMAS (Superficial Musculoaponeurotic System) Facelift
SMAS facelift is a highly popular technique today because it can create more substantive outcomes in less invasive manner. The surgeon will remove loose skin as well as lift and tighten the underlying muscles to improve facial contours. SMAS technique procedures long lasting and natural looking results.
Focus on Lower and Mid-face
Facelift surgery is designed to enhance the appearance of the lower two-thirds of the face. Dr. McLain will ensure that the results of facelift blend naturally with the upper face. In some cases, upper face surgical or non-surgical procedures may be combined to create more comprehensive outcomes.
Recovery
A facelift generally involves a downtime of about a week to 10 days. During this period, the patient can perform light movements at home. Vigorous exercises should be avoided for about three weeks.
McLain Surgical Arts is a leading cosmetic surgery practice headed by Dr. Landon D. McLain MD, DMD, FACS in Huntsville, AL. Dr. McLain is a double board certified cosmetic and oral & maxillofacial surgeon, offering a variety of procedures such as dental implants, wisdom teeth extraction, breast augmentation, liposuction, rhinoplasty, tummy tuck, facelift, Botox, and laser skin resurfacing. For more information or to schedule a consultation call 256.429.3411 or click here. Now taking patients from Huntsville, Scottsboro, Decatur, Madison, Athens, Florence, Cullman, AL and surrounding areas.