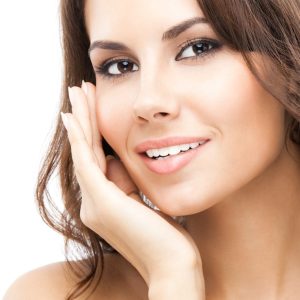 A facelift is a plastic surgery procedure designed to reduce sagging facial skin and restore a more youthful facial appearance. At the time of initial consultation, the cosmetic surgeon will discuss all aspects of the procedure with the patient. The surgeon may also present facelift surgery before and after photographs during the first appointment.
Double board certified cosmetic and oral & maxillofacial surgeon Dr. Landon D. McLain provides facelift and various other procedures to patients in Huntsville, Madison, Florence, Decatur, Scottsboro, Cullman, Athens, Alabama, and nearby areas. Dr. McLain's first goal is to help the patient make a well-considered decision.
What are Facelift Surgery Before and After Pictures?
Before and after pictures in case of facelift plastic surgery refer to a set of images pertaining to an earlier patient who has undergone the same procedure with satisfactory results. The set includes pictures taken before the surgery and after the surgery at a stage when the bruising and swelling has been eliminated and full effects of facelift have appeared.
The cosmetic surgeon will ensure that facelift before and after photographs are obtained with the patient's explicit consent, and presented before new patients in an appropriate manner. The patient's identity will be kept confidential in most situations. The surgeon will prefer to provide a transparent and realistic view of the procedure to new patients. Therefore, before and after pictures will be used without any touch-up or manipulation which could misrepresent the real results.
Benefits
Face is the most prominent and noticeable part of the body from an aesthetic perspective. It is natural for a patient to be concerned about how a facelift surgery may impact their facial look and how far it could help them meet their personal aesthetic goals. Choice facelift techniques will differ for each patient. Some patients may need a full traditional facelift, while a few may only require a mini facelift.
Facial fat transfer or implants may be required in some cases. Neck lift or an upper facial procedure may be combined with facelift. Double board certified cosmetic and oral & maxillofacial surgeon Dr. McLain receives patients from Huntsville, Madison, Florence, Decatur, Scottsboro, Cullman, Athens, Alabama, and surrounding locations.
Reasonable Expectations
Facelift is designed to reduce the signs of aging from the lower two-thirds of the face. It will not address anomalies or disharmony between facial features. To ensure that the patient forms reasonable expectations from a facelift surgery, the cosmetic surgeon will prefer to provide before and after photos at the very outset. This will mitigate the risk of any disappointment occurring for the patient at a later stage.
Photos on the Website
If the facelift surgeon has an independent practice website, they can provide facelift plastic surgery before and after photos on the site in a separate Photo Gallery section. New patients can visit the site and review the photos online even before they are ready to visit the surgeon's office for a personal facelift consultation.
Because of digital technology the anxiety and nervousness of any patient has all but been eradicated. It is normal to be a little nervous because of website photos patients know almost exactly how this procedure is going to look on them. The surgeon no longer has to explain what to expect in such detail and length because the patient can obtain so much information and understand from the poignant pictures on the website. A picture truly does speak a thousand words.
McLain Surgical Arts is a leading cosmetic surgery practice headed by Dr. Landon D. McLain MD, DMD, FACS in Huntsville, AL. Dr. McLain is a double board certified cosmetic and oral & maxillofacial surgeon, offering a variety of procedures such as dental implants, wisdom teeth extraction, breast augmentation, liposuction, rhinoplasty, tummy tuck, facelift, Botox, and laser skin resurfacing. For more information or to schedule a consultation call 256.429.3411 or click here. Now taking patients from Huntsville, Scottsboro, Decatur, Madison, Athens, Florence, Cullman, AL and surrounding areas.