Eyelid Surgery (Blepharoplasty)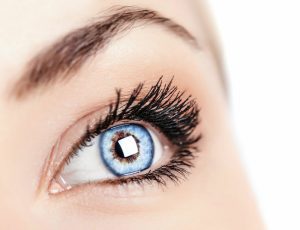 They say that the eyes are the window to the soul. As we age, the skin around our eyes may become saggy and droopy giving a tired appearance to the face causing one to look older than their years.
Eyelid surgery, or blepharoplasty, is a surgical procedure to improve the appearance of the eyes and surrounding area. The surgery can be performed on the upper eyelids, lower eyelids or both.
Whether you want to improve your appearance or are experiencing functional problems with your eyelids, blepharoplasty can improve the appearance for a more youthful, rested look.
As skin ages, it usually loses its elasticity. A lack of elasticity plus gravity causes skin to collect on the upper and lower eyelids. On the lower eyelid, excess skin causes wrinkles and bulges. On the upper eyelids, extra skin can actually cause vision problems.
The best candidates for an eye lift are people who are in good health and who have a realistic idea of what they want. Most are 35 years or older, but if baggy or droopy eyelids run in your family, you may choose to have the procedure done earlier.
Here are some things that eyelid surgery can treat:
Fatty deposits that appear as puffiness in the eyelids
Loose or sagging skin that creates folds or disturbs the natural contour of the upper eyelid
Excess skin that causes vision impairment
Drooping lower eyelids that expose whiteness below the iris
Excess skin and fine wrinkles of the lower eyelid
Because eyelids are part of the face, the appearance of a drooping upper lid may also be due to relaxation of the forehead skin and eyebrow.
If you are thinking of having eyelid surgery, whether to improve your overall appearance, or because sagging eyelids are causing vision problems, Dr. McLain will talk you through the process. At your consultation, he will discuss your goals, and he will help you achieve them.
Contact McLain Surgical Arts in Huntsville, AL to Schedule a Consultation
McLain Surgical Arts is a leading cosmetic surgery practice headed by Dr. Landon D. McLain MD, DMD, FACS in Huntsville, AL. Dr. McLain is a double board certified cosmetic and oral & maxillofacial surgeon, offering a variety of procedures such as dental implants, wisdom teeth extraction, breast augmentation, liposuction, rhinoplasty, tummy tuck, facelift, Botox, and laser skin resurfacing.
For more information or to schedule a consultation call 256.429.3411 or click here.
Now taking patients from Huntsville, Scottsboro, Decatur, Madison, Athens, Florence, Cullman, AL and surrounding areas.