Oral Surgery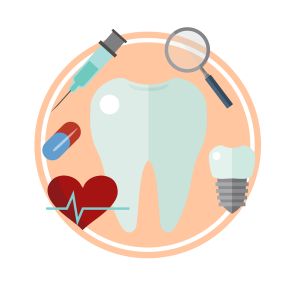 Any oral surgery is a delicate procedure, which should only be performed a qualified and experienced oral surgeon. These surgeons are specifically trained to perform a wide range of procedures, and will be able to deliver safe and predictable results.
Oral and maxillofacial surgeon Dr. Landon D. McLain provides oral surgery to patients in Huntsville, Madison, Florence, Decatur, Scottsboro, Cullman, Athens, Alabama, and surrounding locations.
Tooth Extraction
Tooth extraction is a commonly performed dental surgery, which may necessary to resolve trauma or disease or correct teeth overcrowding. A simple extraction may work if the affected teeth are visible above the gum line, and the surgeon can pull them out with forceps.
A surgical extraction may be required when it is necessary to cut the tissue or bone to remove the tooth. The wound will be closed with sutures following a surgical extraction. It can be particularly difficult to remove wisdom teeth, and the procedure should only be performed by a skilled oral surgeon.
Oral and Maxillofacial Surgery
One of the more complex forms of oral surgery is oral and maxillofacial surgery. The procedure should be performed by an oral and maxillofacial specialist. Dentoalveolar surgery, corrective jaw surgery, maxillofacial dental implants, and pre-prosthetic nerve repositioning and bone augmentation are some of the advanced procedures that are included in this category.
Dental Implants
Dental implant surgery is the most reliable and long-term solution to replace a missing tooth. Dental implants do not require support from the adjacent teeth, which avoids any compromise to the natural health of those teeth.
To replace the missing tooth, the oral surgeon will insert a metal post (usually titanium) into the jawbone. The post will serve as an artificial tooth root and will fuse with the bone and gum tissue over time. This creates a solid foundation for the placement of a dental crown over the implant.
Oral Biopsy
Sometimes the presence of a lesion in the mouth may have to be evaluated to rule out cancer. A biopsy will have to be performed for this purpose. The oral surgeon will remove a small piece of tissue from the affected site, which will be then analyzed in the lab to check for oral cancer.
Jaw Surgery
If you suffer from poor jaw alignment, it may not only cause you cosmetic concerns, but also interfere with your oral function. Jaw surgery may be required to correct this condition and restore normal oral function.
Sleep Apnea
Sometimes it may not be possible to successfully treat sleep apnea with non-invasive treatments. In severe cases, the oral surgeon may remove excess tissue from the back of your throat. This will considerably relieve you of the sleep apnea symptoms.
Reconstructive Surgery
Facial injuries and knocked-out teeth can severely compromise oral function as well as appearance. The oral surgeon may perform a reconstructive surgery to replace damaged or broken teeth, treat gum tissue or jawbone damage, and correct problems of the jaw joint. Severe facial trauma may cause deformities that can be best restored with a reconstructive surgery.
Oral and maxillofacial surgeon Dr. Landon D. McLain receives patients from Huntsville, Madison, Florence, Decatur, Scottsboro, Cullman, Athens, Alabama, and nearby areas for oral surgery.
Contact Us
McLain Surgical Arts is a leading cosmetic surgery practice headed by Dr. Landon D. McLain MD, DMD, FACS in Huntsville, AL. Dr. McLain is a double board certified cosmetic and oral & maxillofacial surgeon, offering a variety of procedures such as dental implants, wisdom teeth extraction, breast augmentation, liposuction, rhinoplasty, tummy tuck, facelift, Botox, and laser skin resurfacing. For more information or to schedule a consultation call 256.429.3411 or click here.
Now taking patients from Huntsville, Scottsboro, Decatur, Madison, Athens, Florence, Cullman, AL and surrounding areas.